Experience All the Ways to Unwind at The Fives Azul Beach Resort Playa del Carmen

Vassa Spa at The Fives Azul Beach Resort Playa del Carmen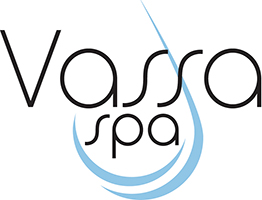 Indulge in the complete Vassa Spa experience, where couples, brides and even children can linger in pampered bliss. Embark on a sensory water journey. Soothe your muscles with the healing touch of massage. Discover the wonders of reflexology. And sip warm herbal teas between dips in the cold plunge pools. This is your time — your sacred space — to take a deep breath and surrender.
Water Journey Ritual
This sensory journey will create a profound sense of wellness, while your body flows through different water experiences alternating between a heat phase and a cool short phase, followed by relaxation with tea and natural fruit refreshments. Prepare your body, relax your mind through the Vassa Spa Water Journey Ritual, enhancing the benefits of the treatments you have selected, and experience the most revitalizing sensation, through our guided hydrotherapy routine.