Incredible Attractions
Join in on some character-driven fun with SpongeBob SquarePants and his friends at Bikini Bottom Beach. Mingle with the PAW Patrol at the child-friendly PAW Patrol Adventure Bay. Tackle some aqua-based adventures in the Activity Pool. And dig your toes in the sand at the park's several sandy beach areas. Any way you look at it, you're in for a fun-soaked day.
Home to the most exhilarating water slides at Aqua Nick.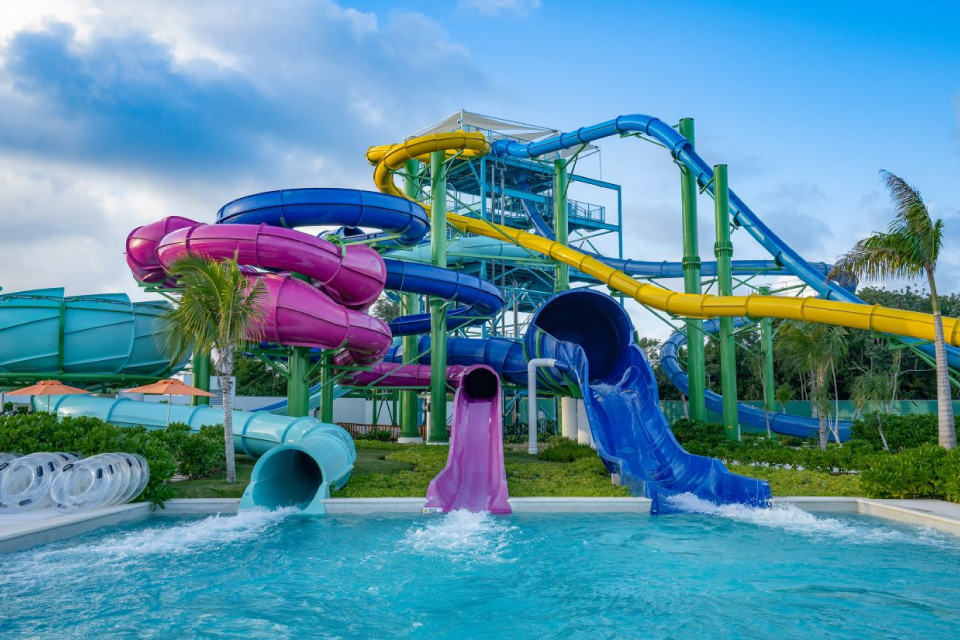 SOAK SUMMIT MAIN TOWER
Looking for thrills? Dare to take on Soak Summit, an 18-meter-tall thrill tower!
The Big Plunge
This single-rider body slide is not for the faint of heart. Your wild, watery ride kicks off with a free-fall drop through a trap door, followed by twists and turns along a head-spinning horizontal loop.
Riptide Rush
This single-rider water slide is an adrenaline rush unlike anything you've ever experienced before. The suspense begins as you coast through an enclosed entrance that leads to a white-knuckle vertical drop.
Tubular Twist
Here's another body slide to conquer solo — if you're up to it, that is. This one is all about thrilling twists and exhilarating turns. It's also one of our fastest slides and filled with pulse-pounding drops and super-steep slopes.
PAW PATROL ADVENTURE BAY
Make a splash with your favorite PAW Patrol friends at these multi-level play structures. They offer exploratory paths up and fun slides down, and are ​packed with interactive water features like cannons, sprayers, and a tipping bucket — plus pint-sized, child-friendly versions of the larger slides at Soak Summit.​
Little ones will love this fun-filled, pint-sized half pipe, which they can zip along in big, inflatable inner tubes.
Another inner tube slide that's paw-fect for young thrill seekers looking to make an adrenaline-fueled splash at Paw Patrol Adventure Bay.
These mini body slides are perfect for little daredevils. They can compete with each other's speed as they race their way down to the finish line — and a grand splash finally.
The Puppy Plunge is another water slide that's gallons of fun. Kids can hop onto a mat and down into the pool, splashing all the way down the slope.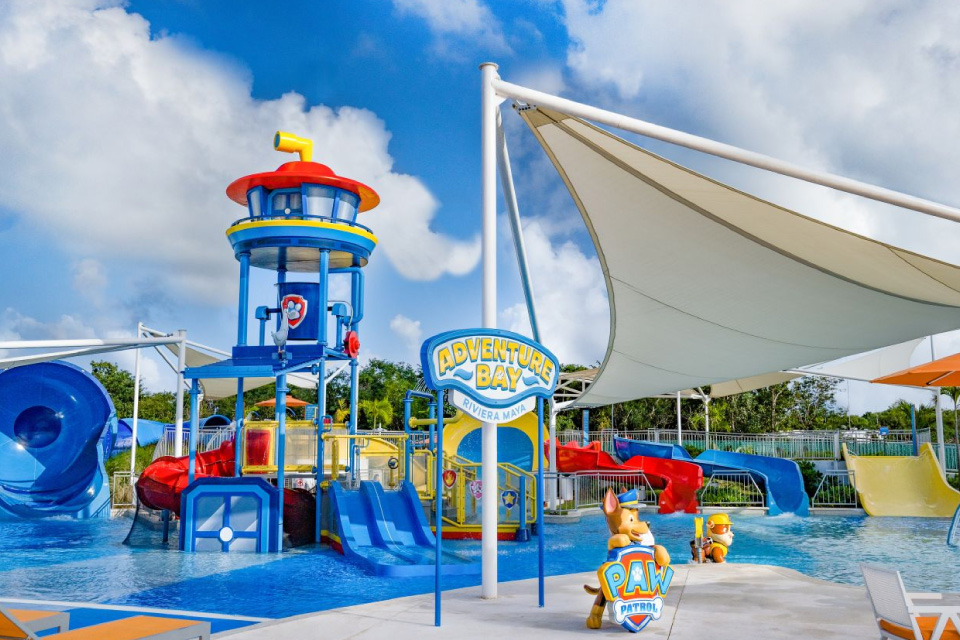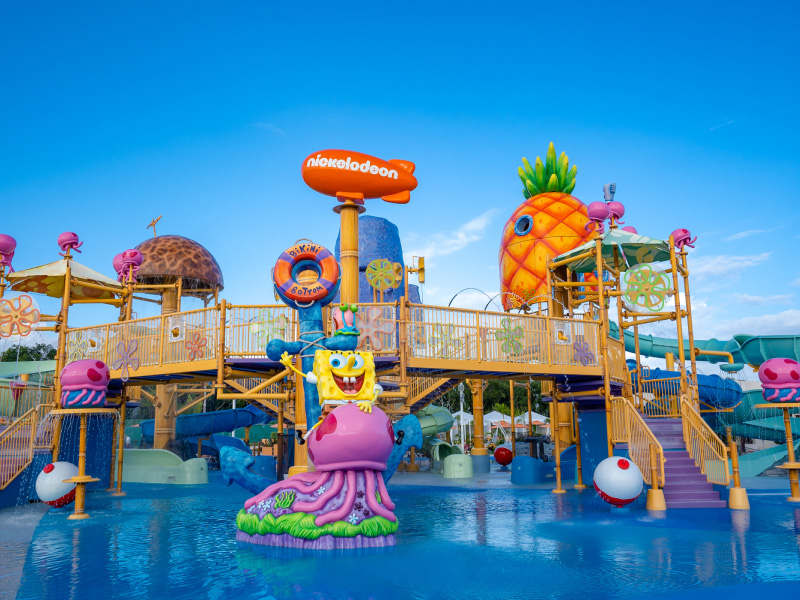 Bikini Bottom Beach
---
Hosted by SpongeBob SquarePants and his friends, this multileveled water playground at the heart of Aqua Nick features non-stop action with slides and interactive hands-​on fun for the whole family. Get soaked with water guns, tipping buckets, water jets, and more.
Activity Pool
---
If you're looking for more adventurous water play, hit the Activity Pool. It features scheduled water activities and experiences, plus a colorful wave ball, a climbing wall, and a water-walk system that lets kids hop across the surface along floating pads. ​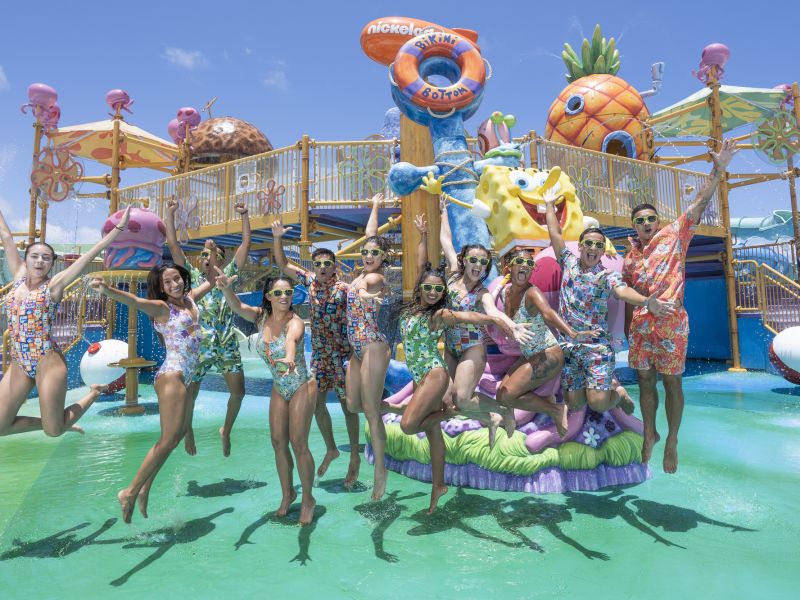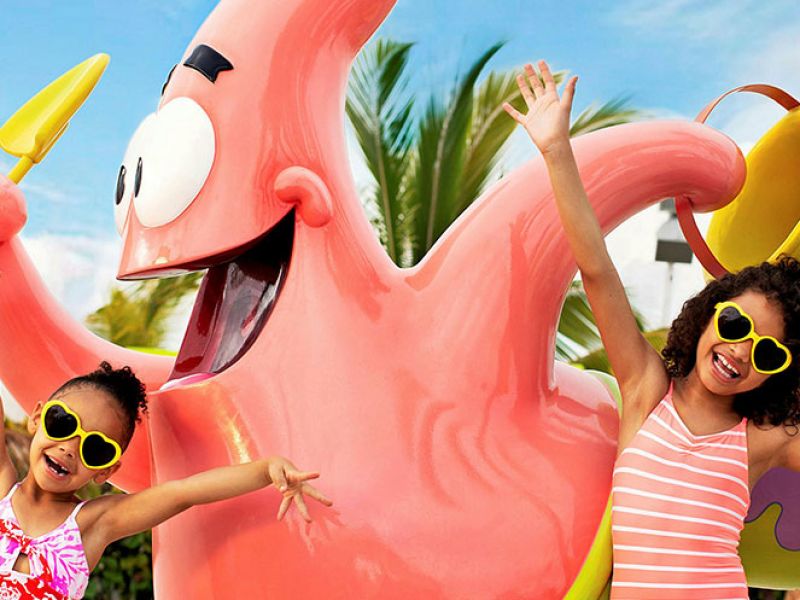 Sandy Beach Areas
---
Channel shoreside vibes in one of our idyllic beach areas, where you can dip your toes in the sand and unwind as you watch the kids make a splash at their favorite water attractions.
Adventure & Lazy Rivers
---
Choose between a wild whirl on our fast-paced, wave-enhanced Adventure River or a leisurely ride on our Lazy River. Both will carry you through the water park past themed sculptures, water features, and more surprises along the way.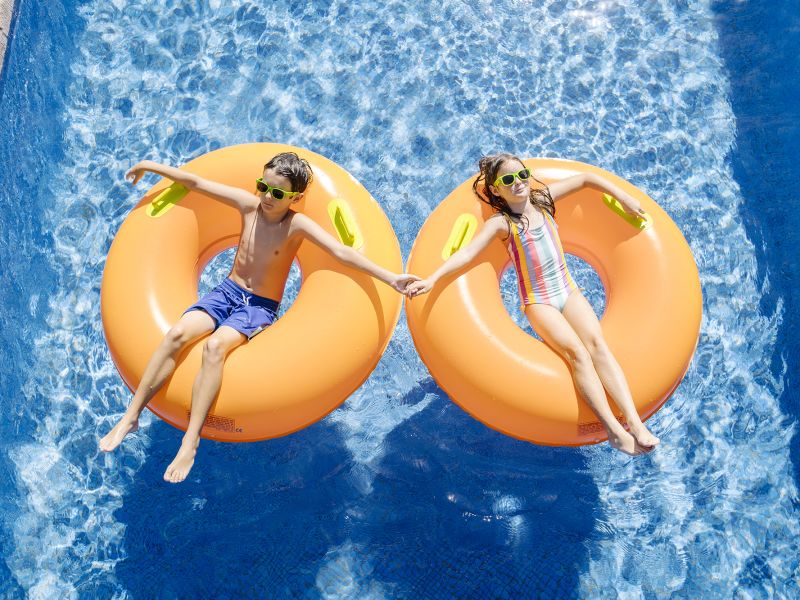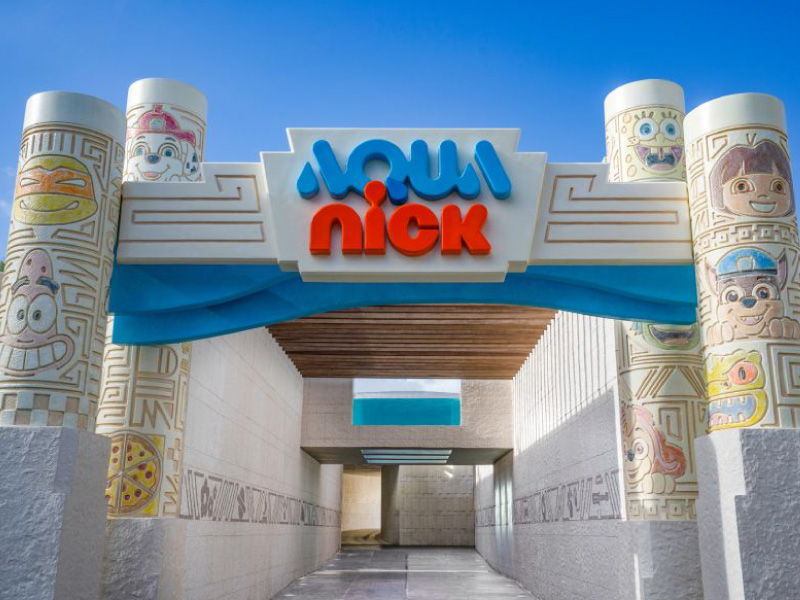 Other Facilities for You
Towel Service
Dressing rooms
Bathrooms
Floats
Sun loungers & sun umbrellas
Sand area
Security, medical service and lifeguards
Lockers *charges apply