Vassa Spa
AN OASIS OF ZEN ON AN ISLAND OF FUN
Nickelodeon Hotels & Resorts Punta Cana takes you from laughter to luxury with a full menu of world-class treatments at the 14,000-sq.-ft. Vassa Spa. The Vassa Spa experience is unlike any other. Feel the soothing embrace of the herbal steam room, dry sauna, chromo therapy showers, bubble beds and whirlpool. Plan a pampering play date with the little ones. Or take an invigorating dip in arctic and warm water pools. And don't leave the Dominican Republic before you melt into a luscious massage overlooking the blue Caribbean Sea.
THAI-ATSU! GESUNDHEIT!
Karisma Hotels has designed Vassa Spa to be a sanctuary of unique wellness experiences. Discover Thai-Atsu, a massage that fuses two ancient arts, Shiatsu and Traditional Thai, to completely liberate you from stress. Feel the healing power of hydromassage at the Sensory Pool, designed for muscle relaxation, stimulation of the circulatory system and more. And with spa rituals ranging from traditional massages and reflexology to alternative treatments including our Rain Dropayurvedic therapy and Sacred Stones, you can discover a different version of paradise every day. Explore therapeutic treatments and more in the Vassa Spa full menu of services.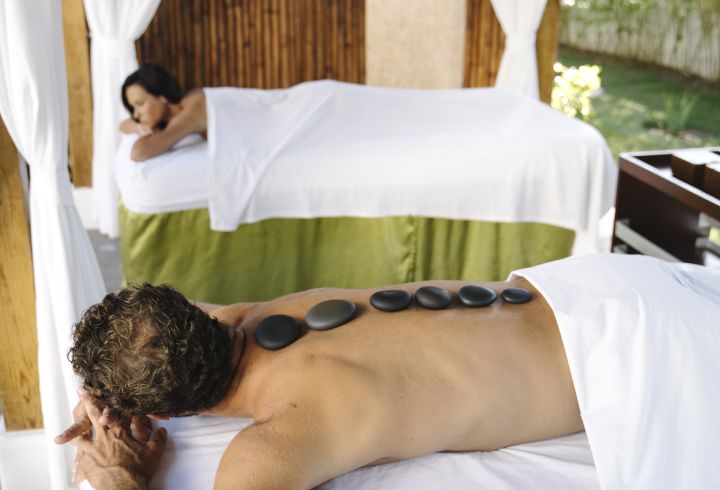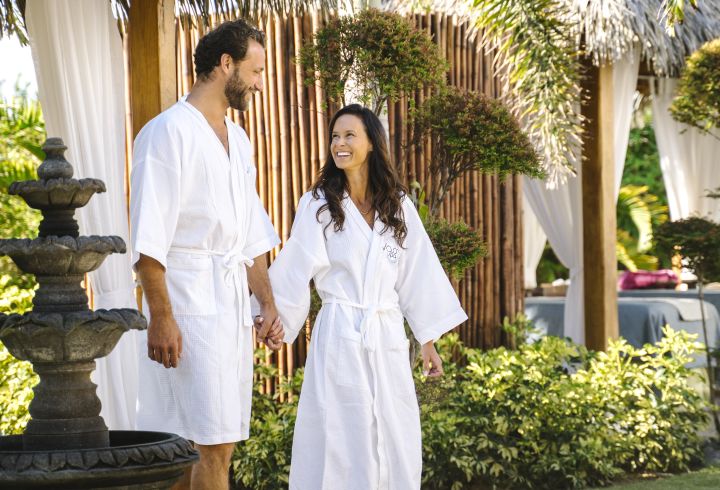 GORGEOUS ON THE OUTSIDE
Vassa Spa features five al fresco treatment areas that invite you to take your relaxation outdoors. Enjoy a massage on our elevated massage decks overlooking the Caribbean Sea. Or elevate the romance with a moonlight couples massage. We've created an unforgettable experience of relaxation amid the natural beauty of Punta Cana and paired with the benefits of our nourishing, naturally derived skin care products. Explore rejuvenating skin treatments and more in the Vassa Spa full menu of services.
SO PAMPERED TOGETHER
A day at Vassa Spa doesn't have to be a solo act. Slip away for some grownup time while our Just Kidding staff watches the kids. From the Soulmate Ritual massage to the Moonlight Romantic Massage, couples can enjoy a multisensory bonding experience. We'll prep you for your Dominican Republic destination wedding with hair, nail and waxing services, as well as serene massage rituals for brides and grooms. Kids and teens can take their pick of pampering designed just for them. From mani-pedis in their favorite color to our Spa Sweet Honey ritual with marshmallow butter massage, they'll always remember this special day. Explore togetherness treatments and more in the Vassa Spa full menu of services