Delicious flavors are only ever steps away when you stay at the first Margaritaville Beach Resort at Ambergris Caye. Whether you're craving locally sourced, island-inspired eats at Riddles in the Sand, a little bit of shore-side grilling at our Sun Baked BBQ picnic area, drinks indoors at The Sandbar, or vacation libations poolside at The Boat Drinks, you'll find plenty of ways to satisfy your cravings at this resort.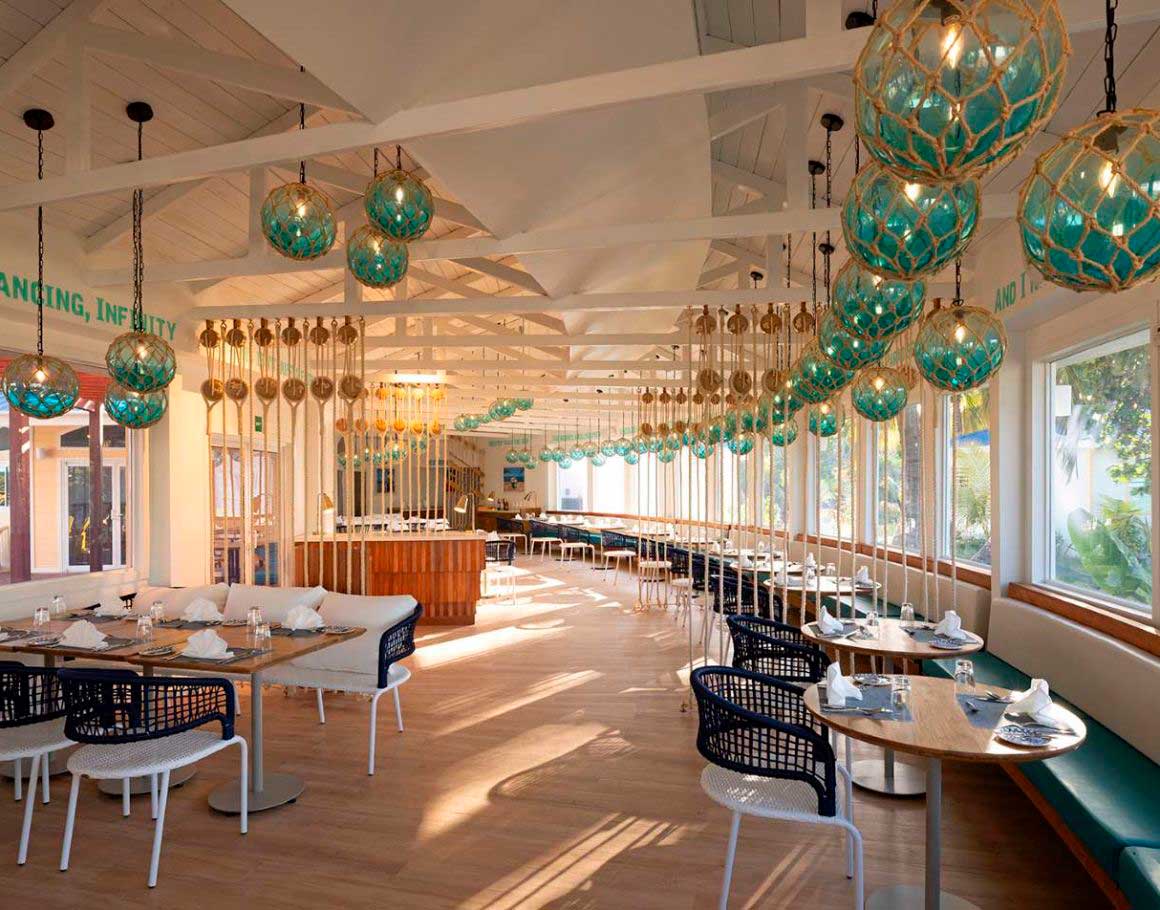 Riddles in the Sand
---
Breakfast: 7 AM - 11 AM | Lunch: 12 PM - 4 PM | Dinner: 6 PM - 10 PM
---
Located beachfront, the resort's main restaurant invites guests to dig in to delicious flavors on the deck or in the sand. The menu features locally sourced, island-inspired dishes like ceviches, fresh-caught seafood, and more.
The Sandbar
---
Bar Service: 10 AM - 11 PM
---
Right next to Riddles in the Sand, you'll find the Sandbar — a wonderful place to grab a delicious cocktail indoors while catching up with friends and watching your favorite sporting events on the big-screen TV. All you have to do is look for the lighthouse.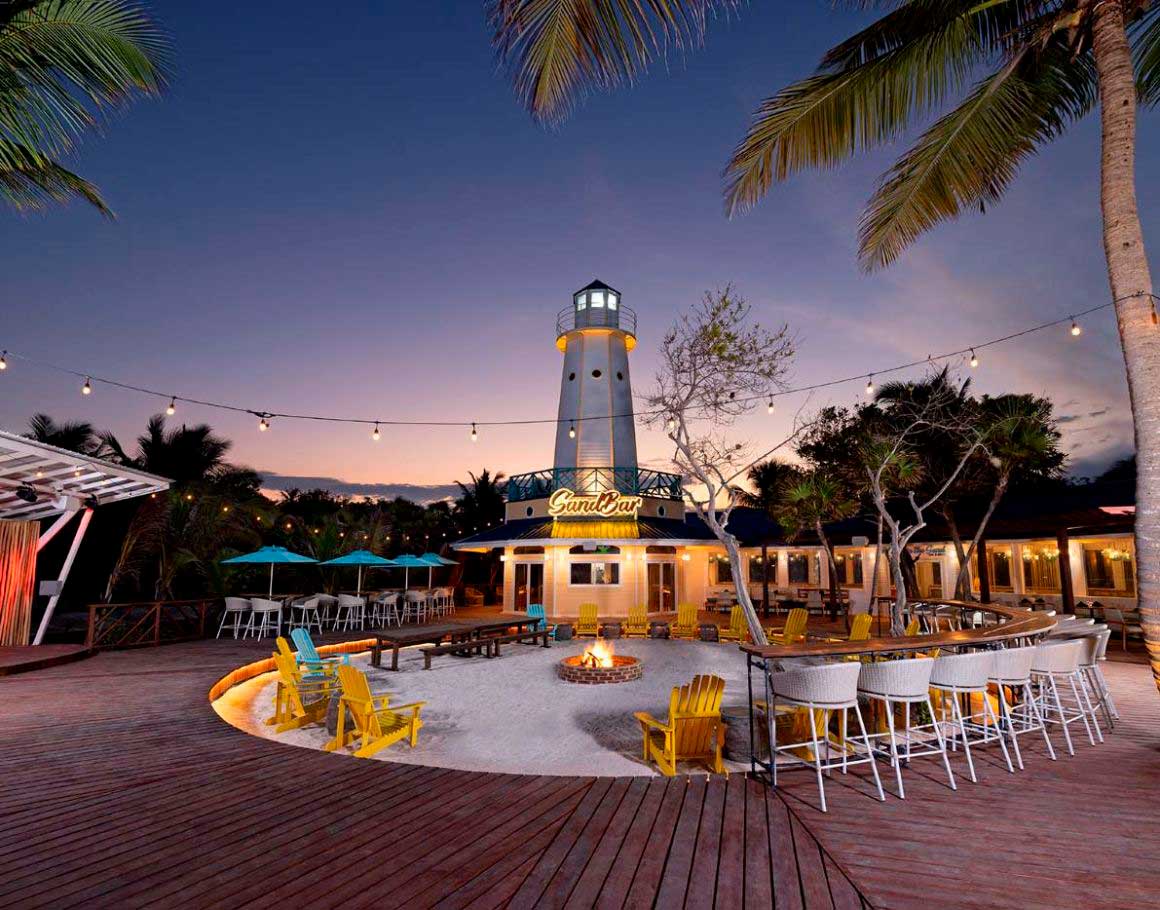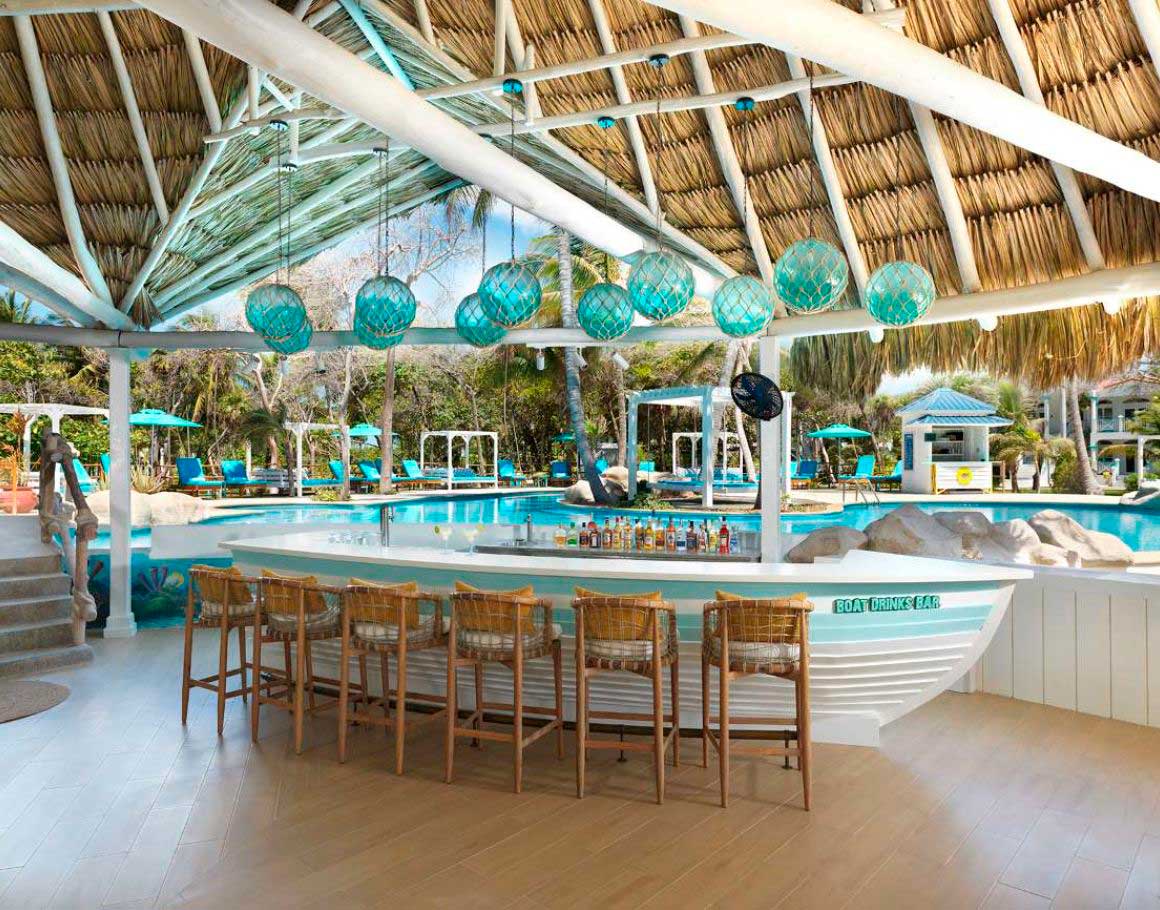 The Boat Drinks
---
Bar Service: 10 AM - 8 PM
---
When it comes to tropical drinks and stunning sea views, The Boat Drinks checks all the boxes. Soak up panoramic vistas of the ocean as you sip top-notch vacation libations, from Mai Tais to piña coladas.
Sunbaked bbq & Personalized bbq Private Kits
---
Located right at the heart of the resort, this tranquil, shaded location is the perfect place to host a gathering of family or friends. Take advantage of four purpose-built BBQ and picnic areas, plus BBQ kits available to guests, to brush up on your grilling skills while you take in stunning ocean views — or have a private chef take care of the cooking. And make sure you check the resort schedule for property-organized bonfires and events hosted bi-weekly.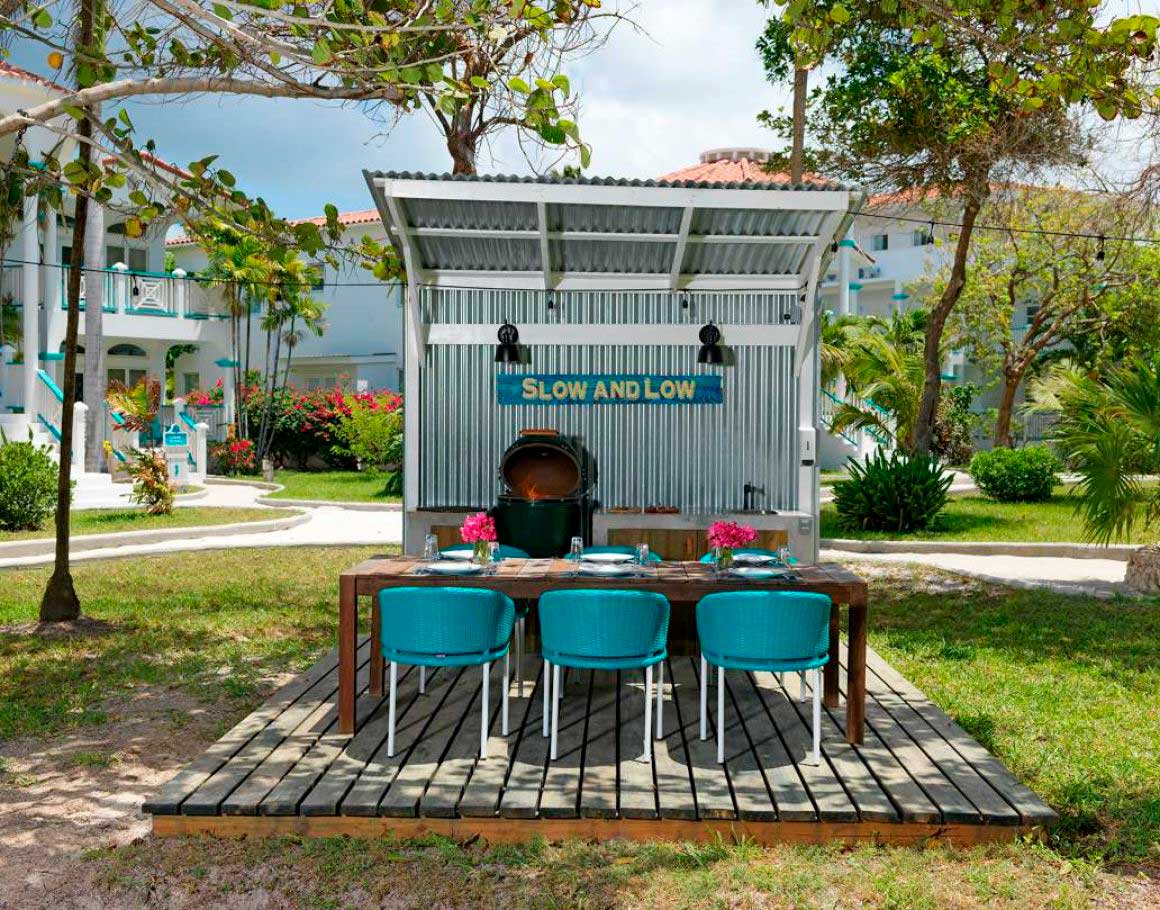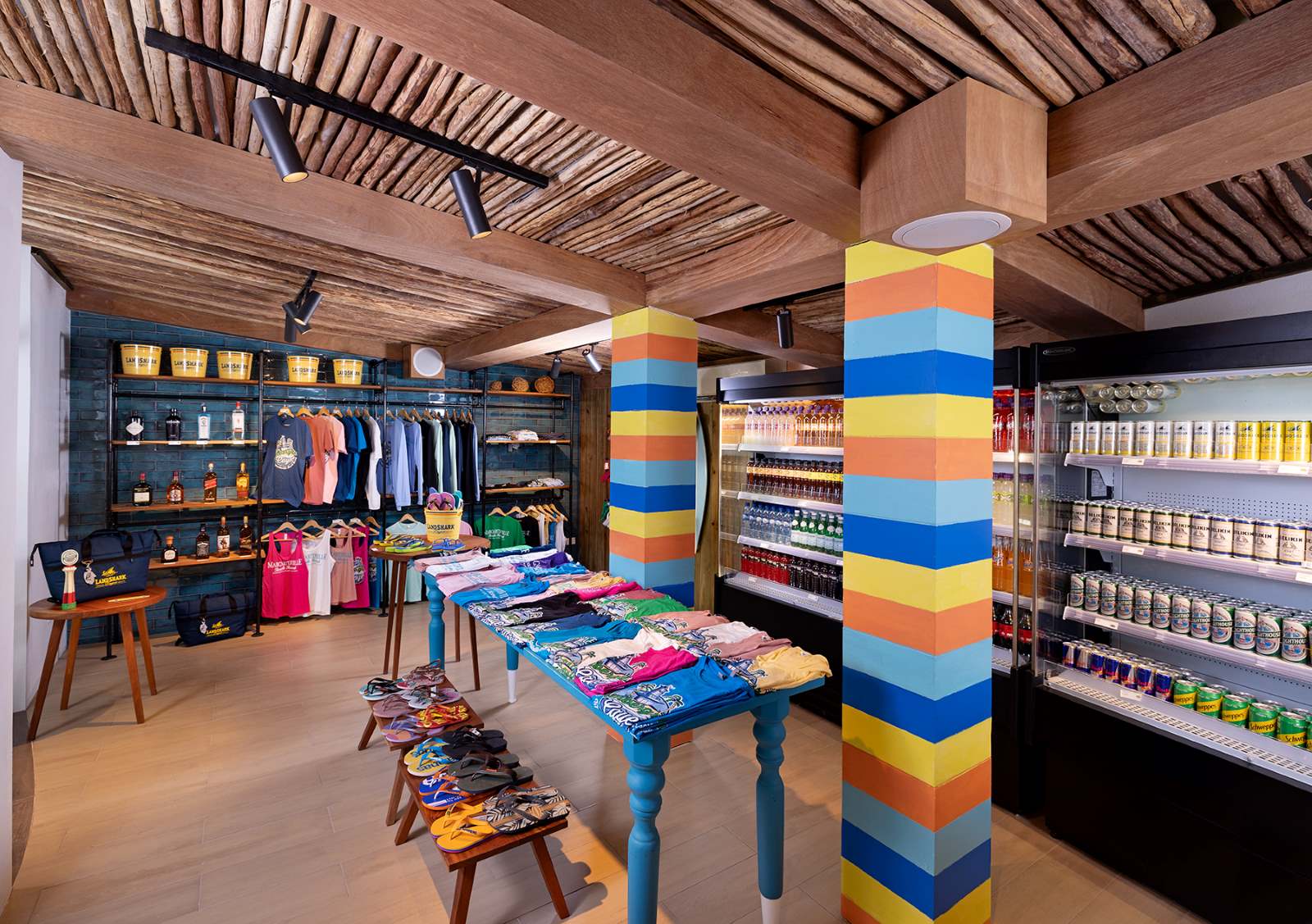 Smuggler's Hold Retail & Provisions
---
Hours of Operations: 07 AM - 10 PM
---
Customize your in-room refreshment experience at Smuggler's Hold, a one-of-a-kind outpost that's always well-stocked with all your favorite snacks and sips. From artisanal bites to top-shelf spirits to Margaritaville-branded clothing, souvenirs, and amenities — it's the ultimate go-to for essentials during your getaway in paradise.