Margaritaville Island Reserve Cap Cana
Now chilling in Dominican Republic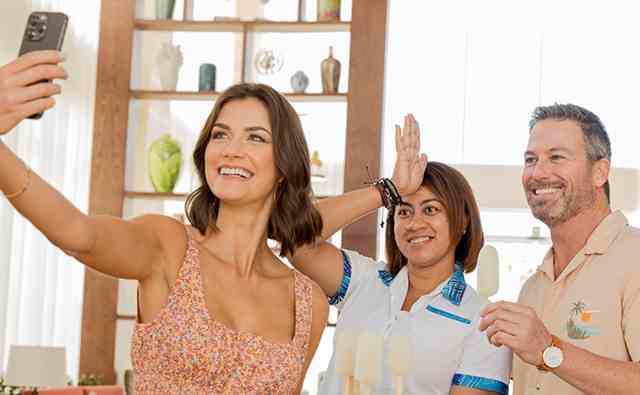 Dedicated Check-in Area
Your adults-only experience starts from the moment you reach the resort. You will have an adults-only dedicated area to start your vacation into laidback luxury.
Find the Woman To blame
Every Margaritaville Island Reserve has an iconic photograph of a woman painted like a parrot. Find ours, and you'll have found one of the resort's best bars. Here's a hint — the menu encompasses a head-spinning selection of top-shelf spirits.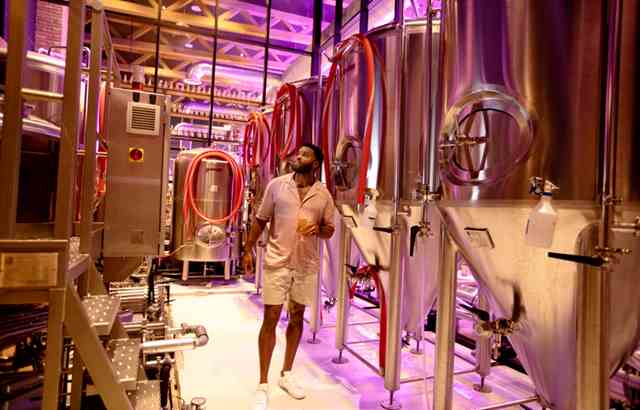 LandShark Brewery Brew Master Tour
Visit our Iconic LandShark Brewery on your next visit and a take a perfectly curated tour where our onsite brew master will walk you through the brewing process and end with a unique tasting event where you can taste some unique brews only made onsite.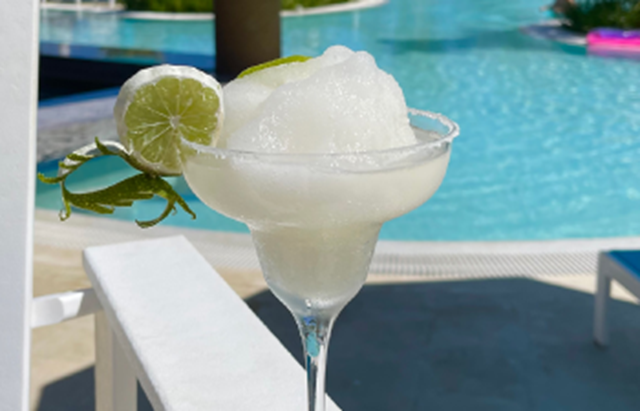 Maximize Margarita Time
If you've ever stayed at Margaritaville Island Reserve Resorts, you know that our margaritas are legendary. Go on a tasting tour during your stay and try all of our signature 'ritas.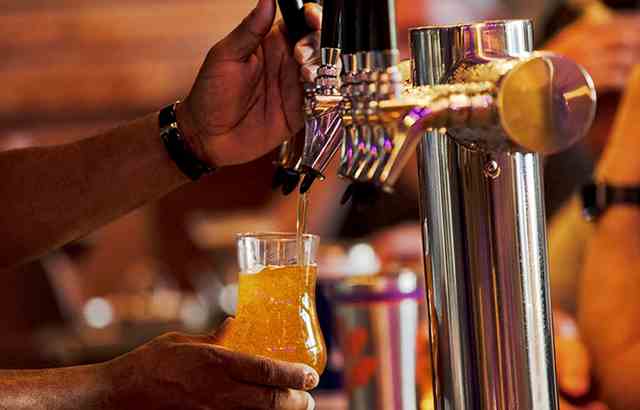 Stay Hoptimistic
Enjoy ice-cold pints of our world-famous lager at the only LandShark Brewery & Grill outside the mainland U.S. You'll find a few sips of this premium beer go down perfectly with island sights and beachside fun.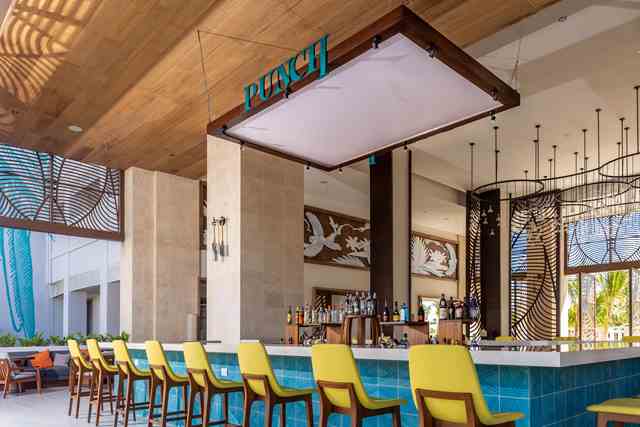 Post Up at Punch Bar & Lounge
All the cocktails you'll find at Margaritaville Island Reserve Cap Cana are extraordinary, but Punch Bar & Lounge serves as the perfect spot for a pre-dinner sip.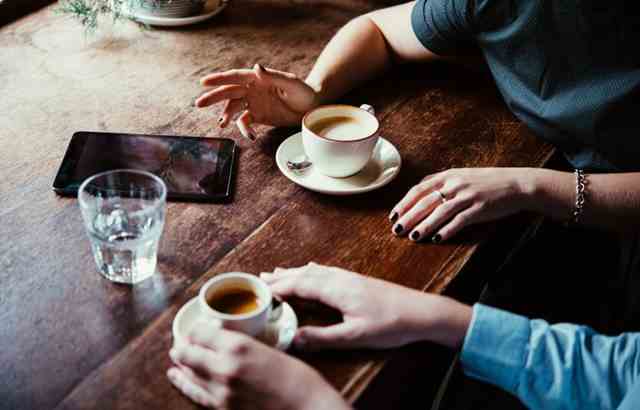 Perk Up with Premium Dominican Coffee
You'll find delicious locally sourced java brewed fresh daily at Joe Merchant's Coffee & Provisions, making it the ultimate morning stop before starting your day in paradise.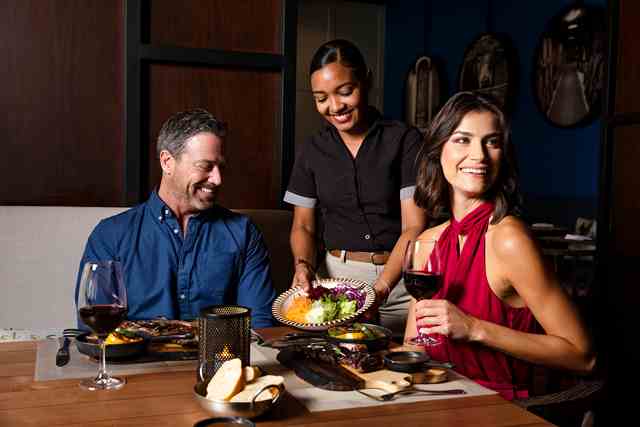 Savor Prime Flavor at JWB Steakhouse
If you're craving a steak done just right, head to JWB Steakhouse. You'll find all kinds of delicious prime cuts served with classic steakhouse sides in a beautiful, upscale setting.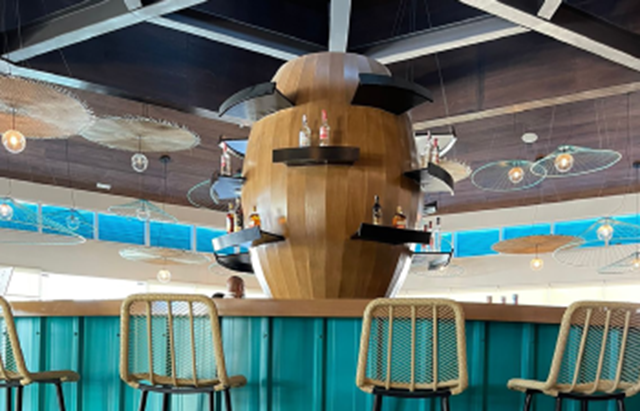 Rum With It
Enjoy some of the best local and international rums at our popular poolside hangout, West Indies Rum Runners. It also features the perfect ambiance to sip happy and unwind.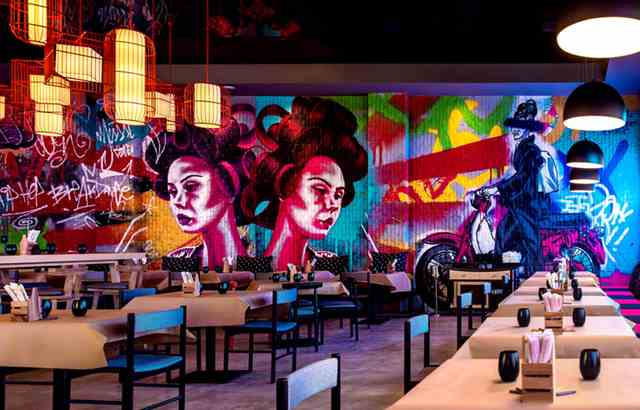 Taste Your Way to Asia
You may be chilling in one of the most sought-after destinations in the Caribbean when you stay at Margaritaville Island Reserve Cap Cana, but a visit to our guest-favorite restaurant Mon So Wi will transport you straight to Asia's culinary capitals with its mouthwatering selection of Asian-inspired street food.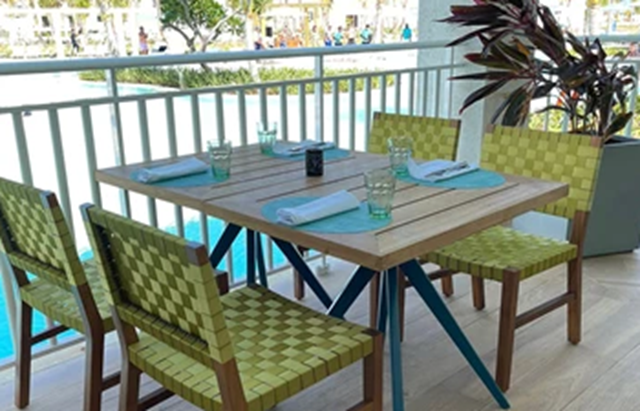 Enjoy a Meal Al Fresco
Our restaurants feature expansive outdoor terraces to make outdoor dining easy, so you can savor your meal while soaking up all the beautiful sights and sounds of paradise.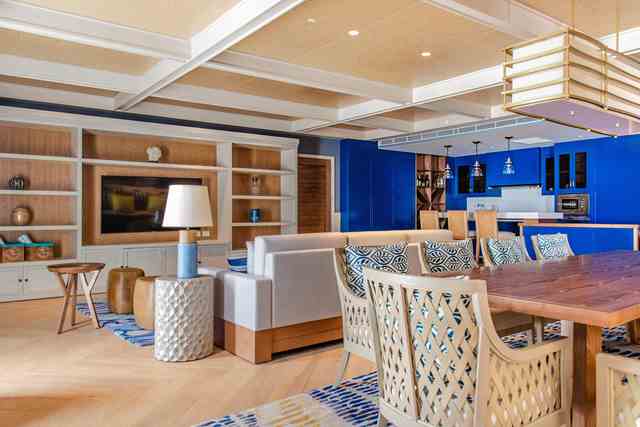 Upgrade to the Suite Life
Every suite at Margaritaville Island Reserve Cap Cana is designed with luxury in mind, but nothing compares to our ultra-luxe villas. Upgrade your experience and enjoy total privacy, top-tier amenities, and exclusive access to a private lagoon and S.O.S. swim-up bar just for villa guests.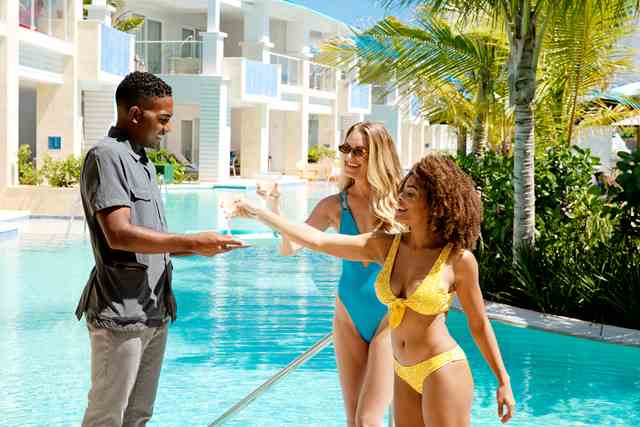 Keep Your Sips Close at Hand
Whether you're lounging poolside or making a splash, it's easy to keep a drink in hand with bars like Rum Runners, 5 o'Clock, and S.O.S. within easy walking — or swimming — distance.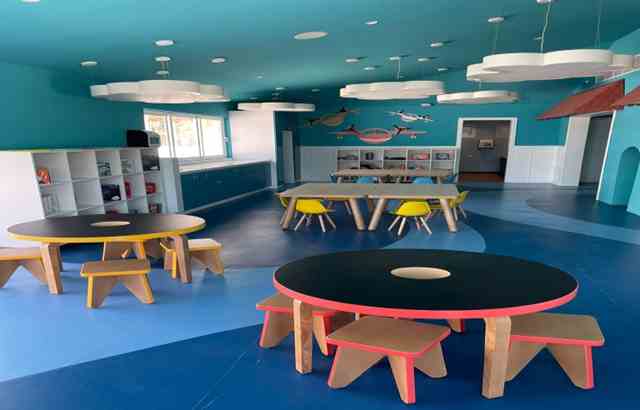 Drop the Little Ones Off at Parakeets Kids' Club
Craving a little adult time? Leave the kids at Parakeets Kids' Club, where they'll have tons of island-inspired fun with supervised activities curated for kids aged 4-1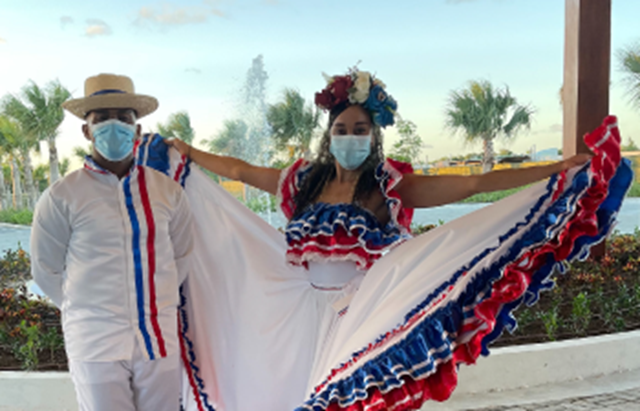 Brush Up On Your Merengue Steps
Few activities are as fun — and romantic — as dancing cheek to cheek to sultry Latin beats. Learn how to swirl, sashay, and step like a pro ballroom dancer during one of our Latin dance classes.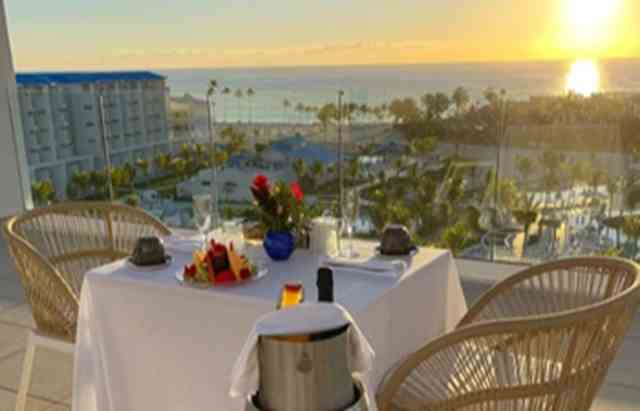 Savor In-Suite Eats
Sometimes, all you want to do is treat yourself to a delicious breakfast, lunch, or dinner in bed. We offer 24-hour room service, so you can indulge in your favorite eats without leaving the comfort of your suite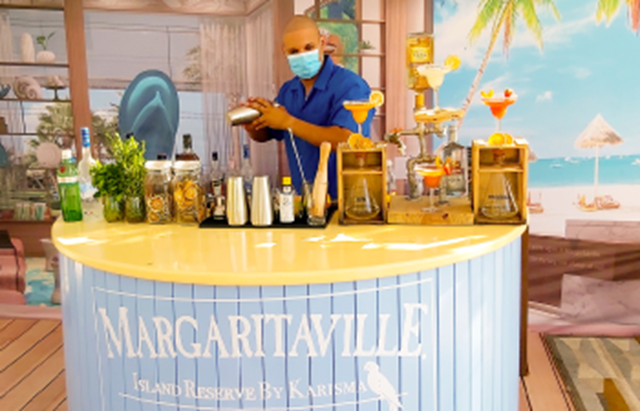 Palate-Pleasing Pop-Ups
Every Margaritaville Island Reserve Resort features amazing food — so keep an eye out for culinary pop-ups in the Gourmet Village, where you can sample tasty bites from around the world.
Wine Down at Frank & Lola's
If you're craving delicious Italian cuisine paired with award-winning wines, head to Frank & Lola's. It serves as a great option for date night or dinner with friends.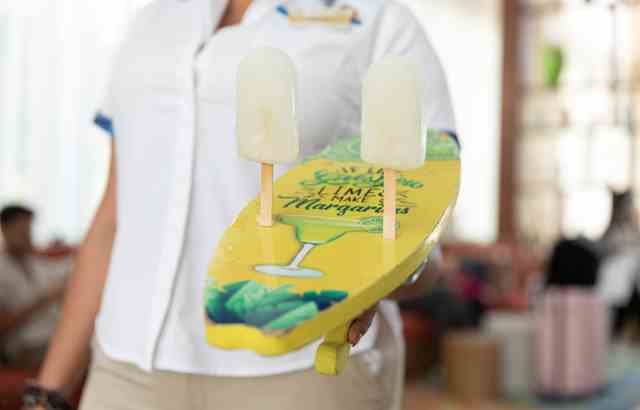 Have a Margarita Popsicle
One of the ways we welcome guests to Margaritaville Island Reserve Cap Cana is with a tasty margarita popsicle. Enjoy a refreshing pop when you check in for your stay in paradise.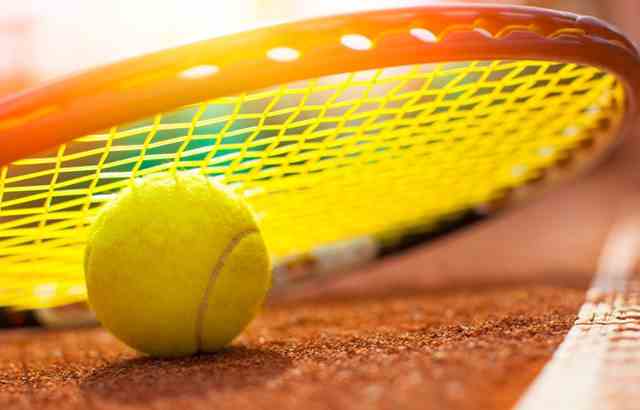 Hit the Tennis Courts
Team up or go for some solo play on our tennis courts. You'll find rackets and balls available for use.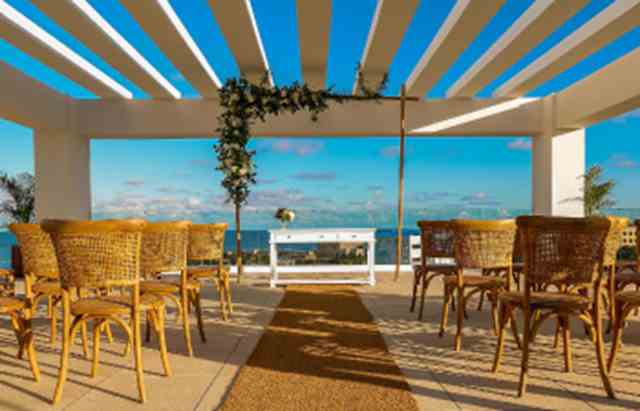 Say "I Do" in Style with a Sky Wedding
Cap Cana is hands-down one of the most romantic destinations for tying the knot, and nothing compares to a sky wedding on our gorgeous rooftop terrace.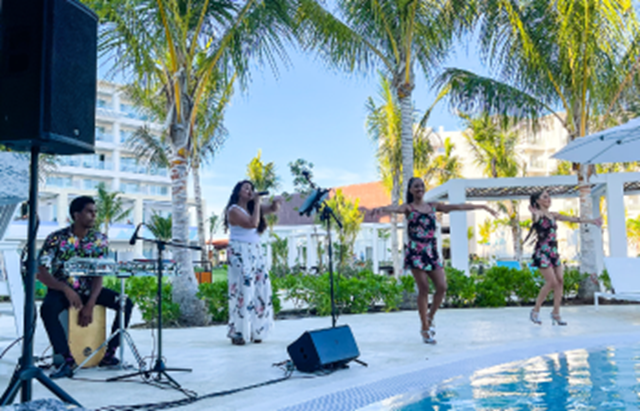 Live Music
We believe that nothing beats jamming out to a live musical performance, whether it's a solo singer or a full band playing classics. That's why our entertainment experience is all about being able to interact with and immerse yourself in the music and the vibes.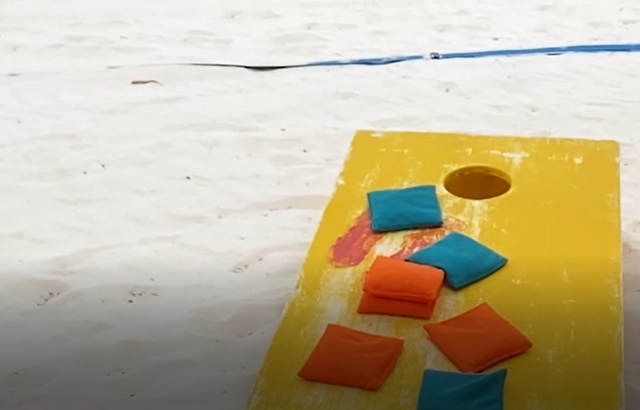 Get Corny
Beachside cornhole competitions are a Margaritaville tradition. Practice your aim with a friend, then get ready to compete against your fellow vacationers for a fun prize.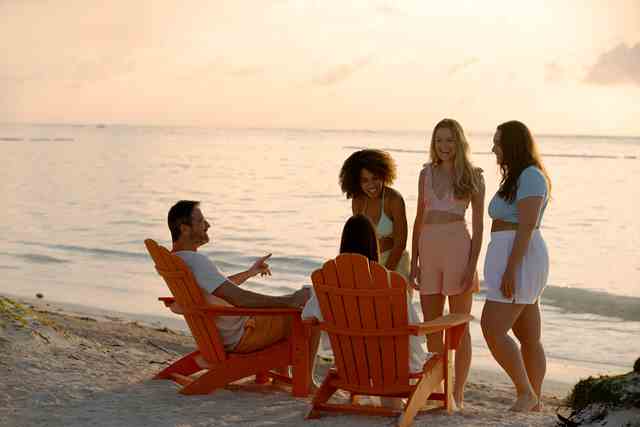 Connect with Fellow Wanderers
From the pools to the bars, every venue at Margaritaville Island Reserve Cana offers great opportunities to connect with other guests. Make new friends over margaritas at S.O.S. Bar or make a connection during one of our fun-filled beach bonfires.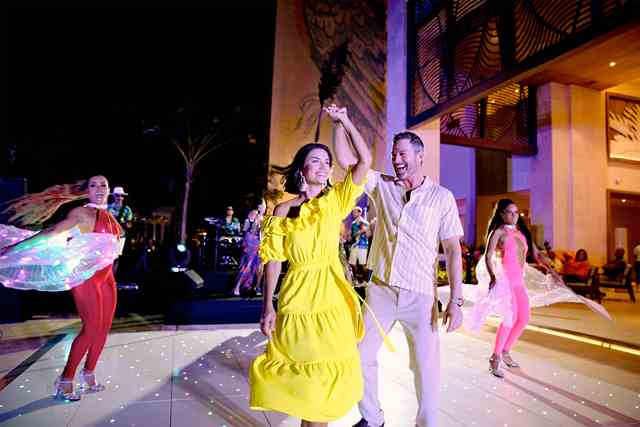 Light Up Every Night
Evenings are just as exciting as days at Margaritaville Island Reserve Cap Cana. During your stay, you can look forward to live music by local bands and DJs, exhilarating acrobatic shows, trivia nights, and more..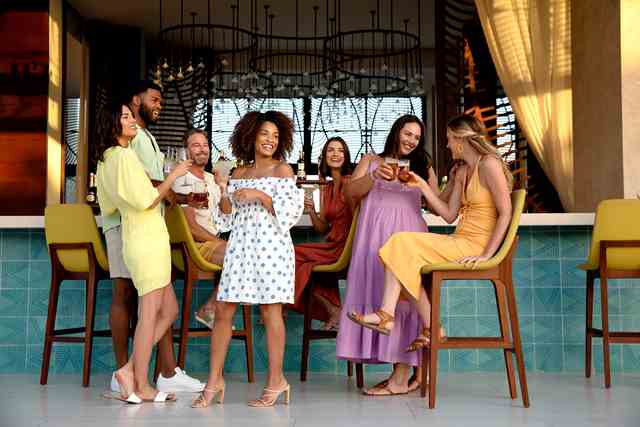 Mix & Mingle
Cocktails at Margaritaville Island Reserve Cap Cana are top-notch, thanks to our talented team of bartenders and mixologists. Watch them work their magic behind the bar during exciting mixology demonstrations and cocktail-mixing classes.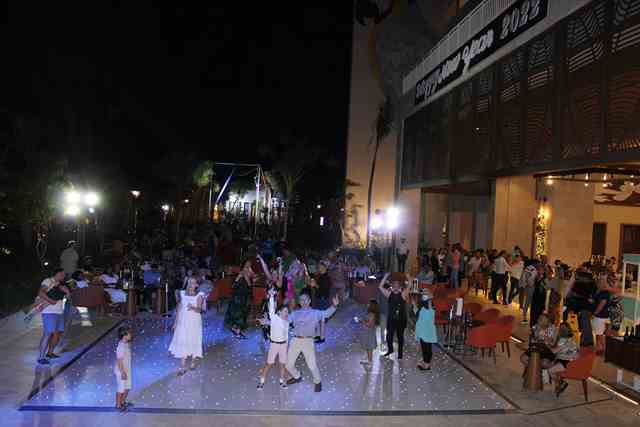 World-Class Performance Venues
Entertainment is such a big part of the experience at Margaritaville Island Reserve Cap Cana, which is why we have plenty of world-class performance venues to host all kinds of live acts — like the Landshark Brewery Stage, the Margaritaville® Urban Theater, Punch Bar & Lounge, our Five O'clock Somewhere Bar, and more.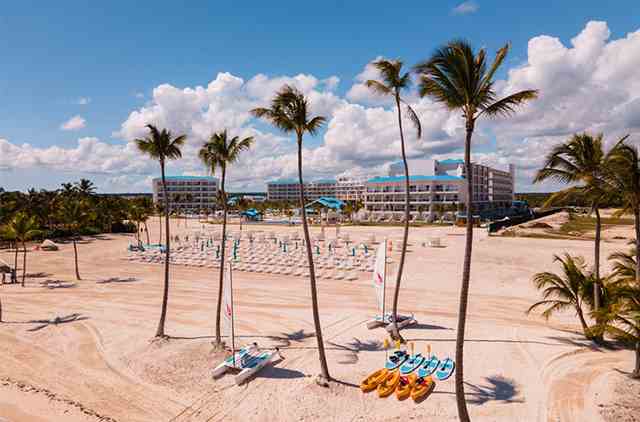 Hit the Water
There are so many ways to make a splash when you stay at Margaritaville Island Reserve Cap Cana. Snorkel over the reefs just offshore or find your balance during a paddle boarding session. The options are endless.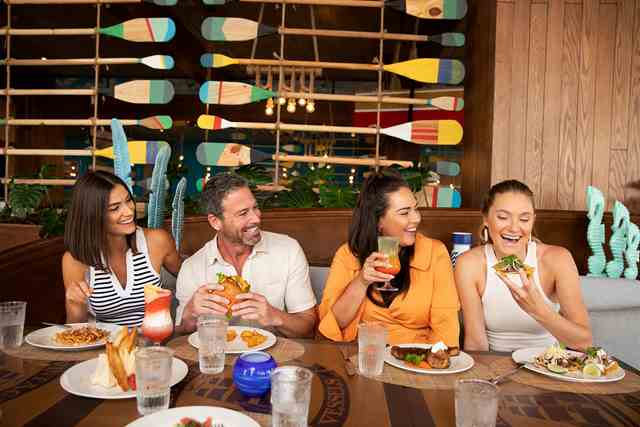 Indulge During Foodie Hours
We're proud of the amazing food at this five-star resort in Cap Cana. Sample the best dishes from all of our signature restaurants during special foodie hours that spotlight our chefs' culinary prowess.
Pamper Me, Please
There's nothing like a spa day, and our acclaimed St. Somewhere Spa is all above pampering you and helping you feel your best while you're on vacation. *Spa Services at additional cost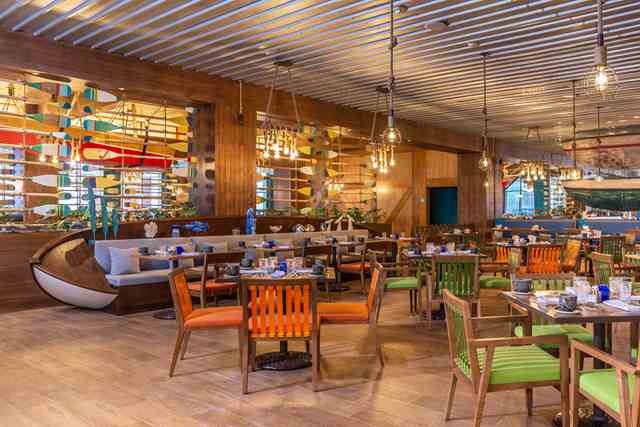 Do Lunch- All Day at the Beach House
One of our guest-favorite dining venues, the Boat House is open all day, so you can head back for lunch, dinner and breakfast the next morning.
Keep Fit at Fin's Up!
Our state-of-the-art Fins Up! fitness center is fully equipped with everything you need to stay on top of your workout routine — even while on vacation.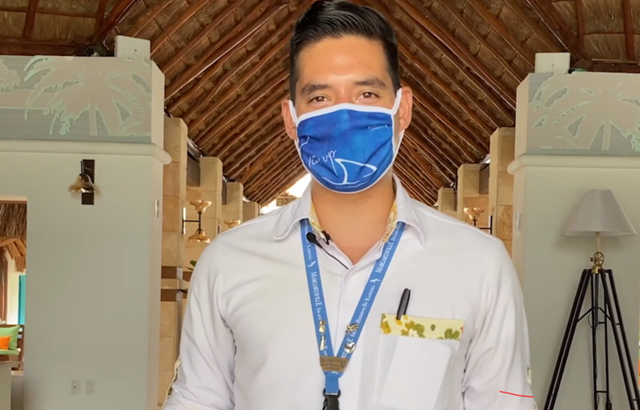 Meet Our Fins Up! Brand Ambassador
Our Fins Up! Brand Ambassador is your go-to source for all things related to the resort, local tours, and fun activities nearby. Think of them as your vacation guru, ready to help take your getaway to the next level.
Savor Authentic Mexican Flavors
At Rita's Taco House, you can dig in to a unique culinary journey across different regions of Mexico. Treat yourself to savory aguachiles, a crunchy nacho tower that's perfect for sharing, fresh ceviche, classic tacos, and so much more in every bite.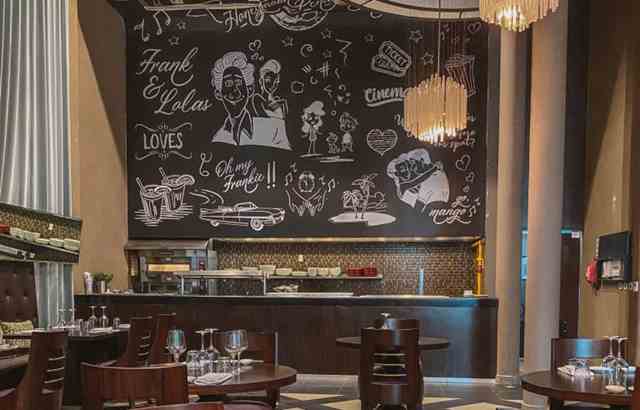 Do Date Night With Frank & Lola
Inspired by the classic Jimmy Buffett song, Frank & Lola is a guest-favorite Italian restaurant, serving up elevated Old World flavors in a beautiful romantic setting. Settle in with your special someone and let the honeymoon vibes begin.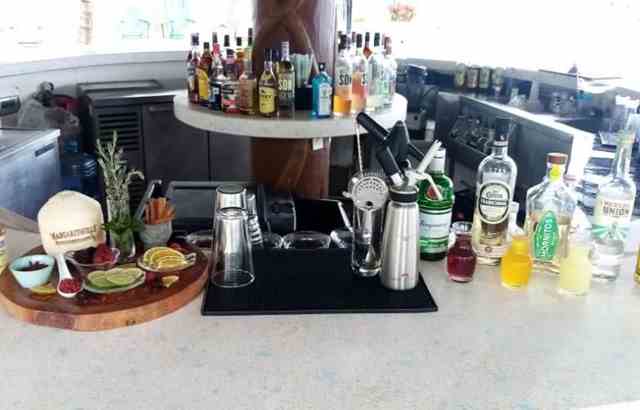 Shake Up the Ultimate Margarita
Sure, you can order a delicious 'rita from one of our many bars, but if you're in the mood for a little hands-on fun behind the bar, join one of our mixology classes. Or whip up your own perfect vacation libation with the margarita makers in your room.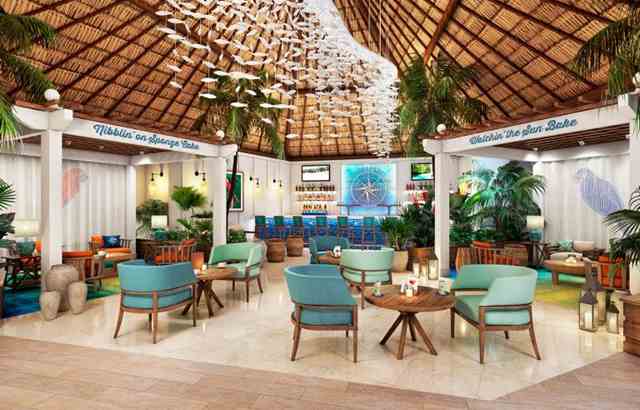 Become a Rum Rockstar
At our Compass Bar, you'll find more than 20 varieties of top-shelf rum from around the world. Taste your way to Cuba, Puerto Rico, Mexico, and beyond with a sweet and satisfying rum-and-chocolate pairing, a premium rum flight, or a rum-forward cocktail from our signature menu.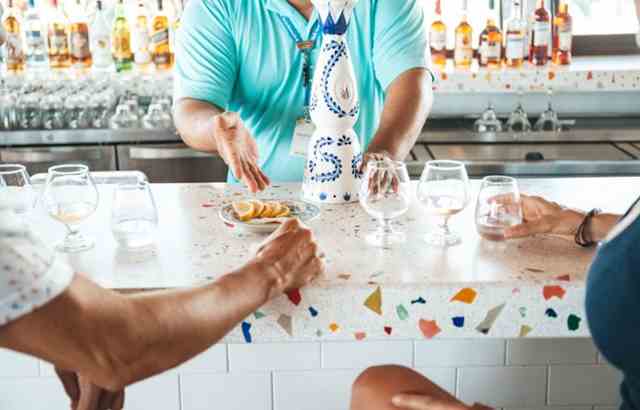 Sip Some Tequila & Mezcal
Like our rum collection, our tequila and mezcal selection is as expansive as it is delicious. Enjoy spirited tastings at Rita's Margarita Bar, featuring labels from across Mexico. Join a tasting, ask for a flight, or follow a recommendation from one of our talented bartenders.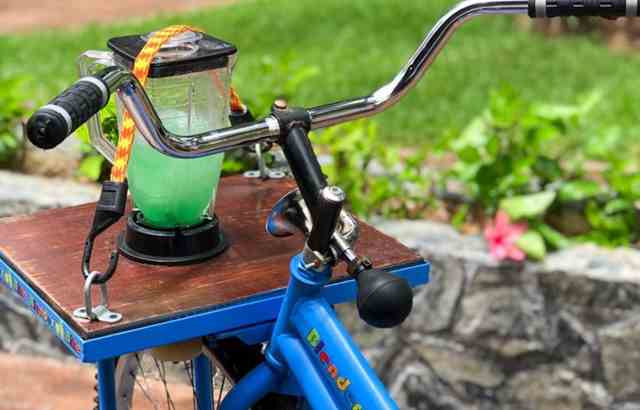 Take a Spin on our Blender Bikes
Want to get your sip on while burning some calories? Hop onto one of our famous Blender Bikes and whip up your own smoothie, mocktail, or cocktail using your very own pedal power.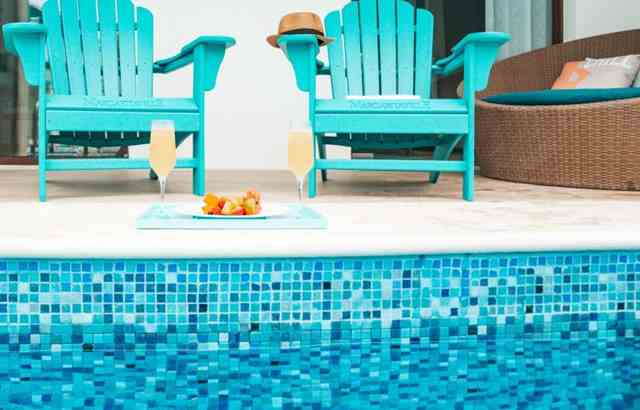 Swim-Up Service
This luxury resort in Cap Cana doesn't just offer room service — we also offer swim-up service. Our team will bring your order right to your swim-up pool, so you don't even have to get out of the water.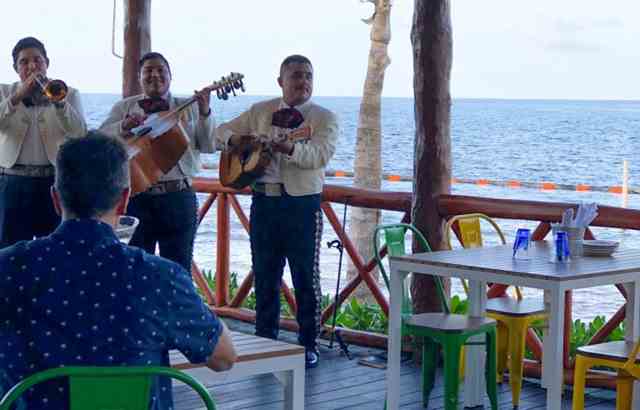 Make Mariachi Memories
Mariachi performances are among Mexico's most beautiful traditions. Soak up the beauty of Cap Cana as a band of talented local performers serenade you with classic corridos, ballads, boleros, and more.
Tan in the pool, literally!
If you're looking to soak up some sunshine, head to our License to Chill bar. This shallow lagoon has in-water sun loungers, so you can work on your vacation glow without leaving the pool.
Order a Drink & Pass the Ball
One of the coolest ways to order drinks at this five-star resort in Cap Cana is by using our iconic beach ball menu. Pick out one of our signature cocktails, then toss the beach ball menu over to a fellow sun seeker.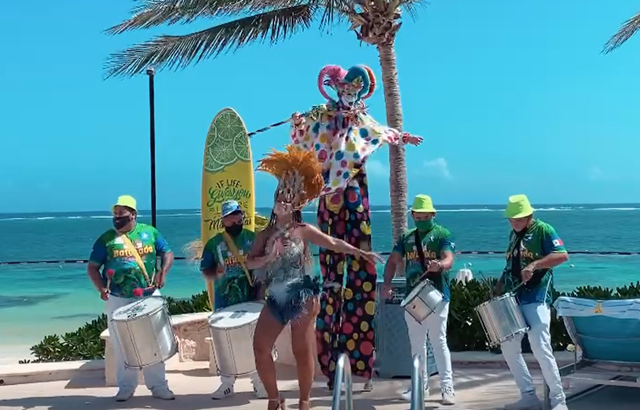 Join a Caribbean Parade
Get ready for Calypso beats and plenty of vivid colors — when pop-up Caribbean parades pass through the property, everyone joins in.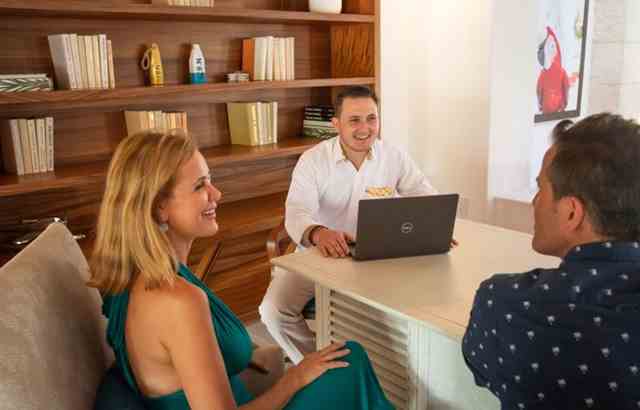 Check in to check out- Express, No Stress
When you arrive, we know you can't wait to get on island time. That's why we have created an express check-in process — so you can go straight to enjoying your vacation stress-free.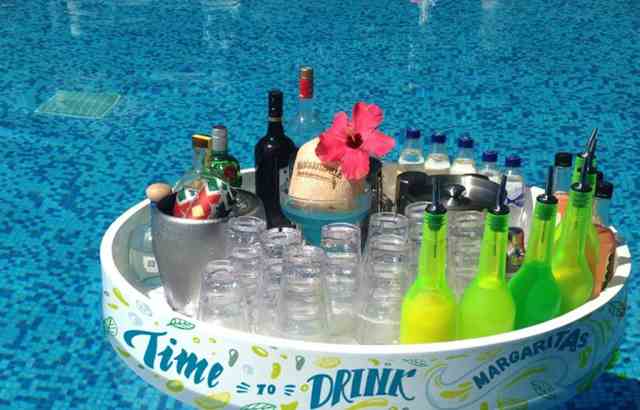 Float On
At Margaritaville Island Reserve Cap Cana, a delicious drink is never far away. In fact, you don't even need to leave the pool — our floating bars will bring all your favorite spirits right to you.
Enjoy a Fusion Feast at Latino
At Latino, our acclaimed chefs bring together flavors from two iconic culinary regions — Latin America and Asia. Tuck in to tantalizing dishes that combine the best of both worlds. Just make sure you save room for dessert.
Let Us Entertain You
Nights are just as exciting as days at Margaritaville Island Reserve Cap Cana. Head to our Five o'Clock Somewhere bar for live music by local bands and DJs, exhilarating acrobatic shows, trivia nights, and more.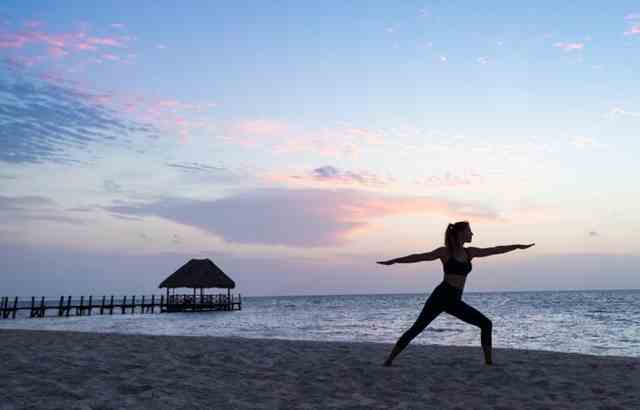 Say "Namaste"
Want to re-center and practice your poses? Rise early for an invigorating sunrise yoga session with one of our talented certified yoga instructors.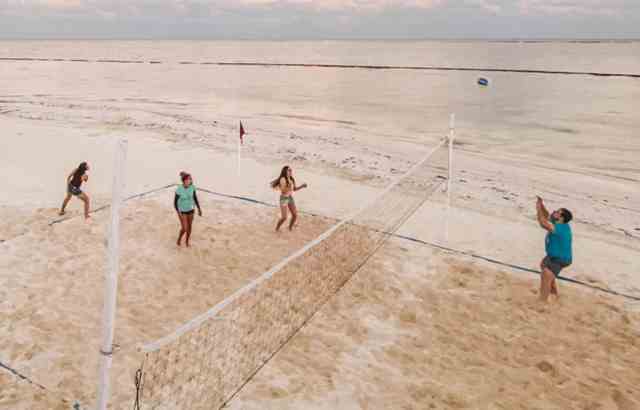 Spruce Up Your Serve
Get in the game with a team volleyball match on the powder-white sands of the world-famous Juanillo Beach. If you're feeling up to it, compete in a tournament for the chance to win a surprise!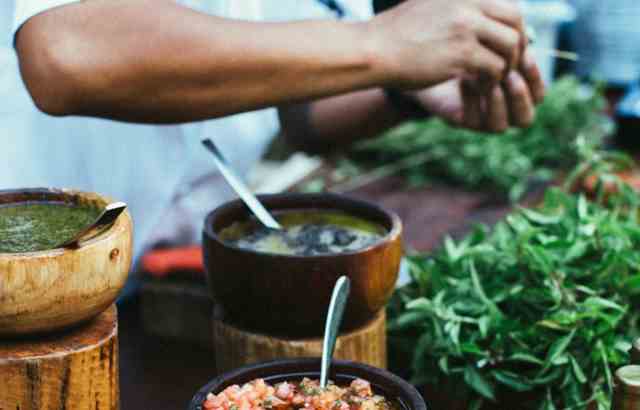 Become Captain of Your Kitchen
You don't need to be a master chef to make a meal like one. Join a cooking class with one of our talented culinary maestros and you'll learn all kinds of industry secrets to whipping up wow-worthy meals.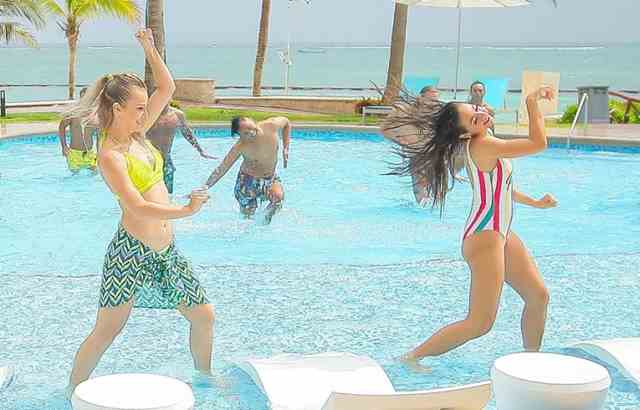 Join the Pool Party!
Make a splash with your friends and fellow travelers during epic pool parties set to the sounds of a live DJ.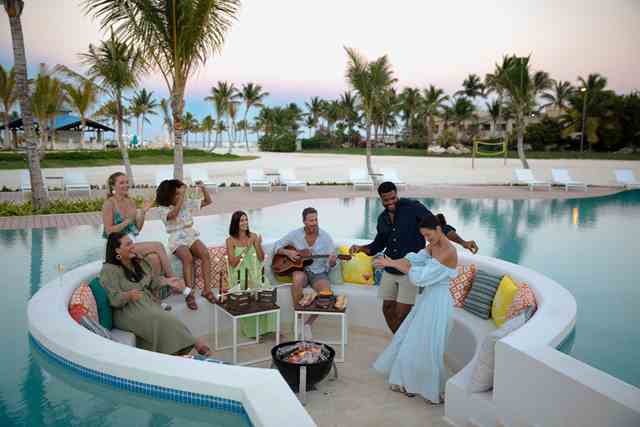 It's Bonfire Time
At the end of a day filled with adventures, head to the beach with your friends and family, and gather around a bonfire beneath the stars.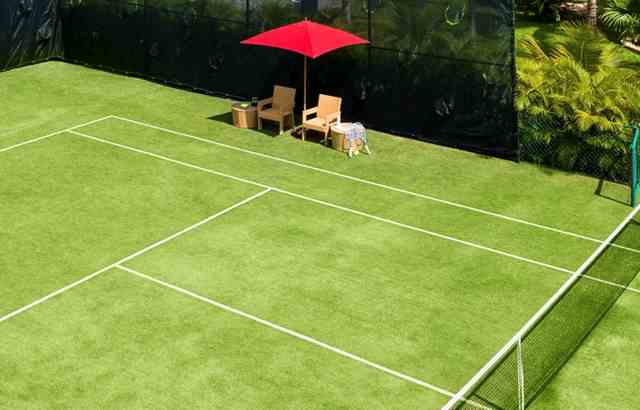 Pick Up Pickleball
If you've never tried pickleball before, now's your chance. A blend of badminton, table tennis, and tennis, it's perfect for one-on-one matches or doubles.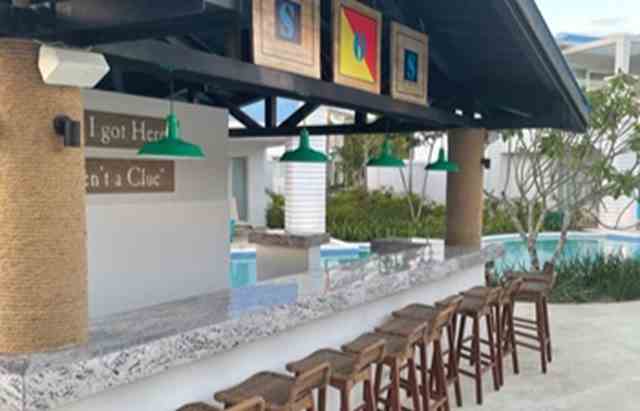 "Hang" Out at Our SOS Swim-Up Bar
Kick back and hang out — literally — in one of the swing beds at our famous S.O.S. Bar. Make sure you try one of our signature BOAT drinks while you're chilling. *Exclusive to Villa guests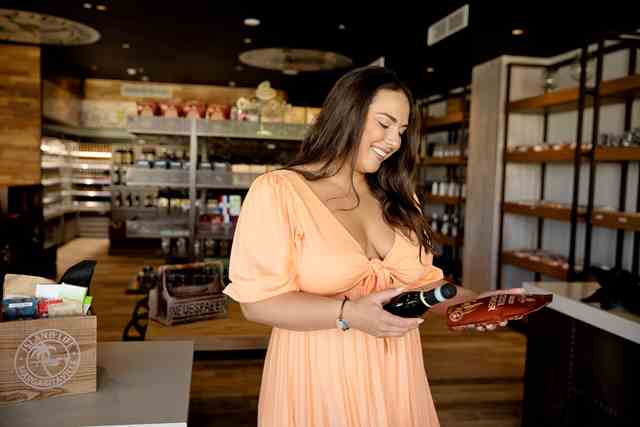 Personalize Your In-Room Minibar
You'll find a head-spinning variety of tasty snacks and sips at Joe Merchant's Coffee & Provisions, all included in your stay through an easy-to-use points system. That means you can stock your in-room minibar with all your go-to beverages and bites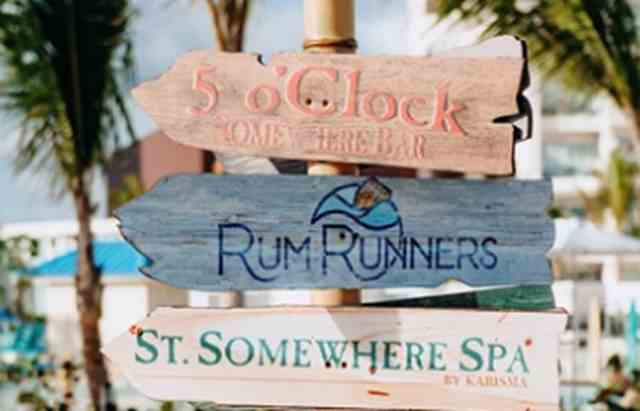 Explore the Gourmet Village
The pulsing heart of the resort, the Gourmet Village is home to performance venues, world-class restaurants, bars, and all kinds of memorable experiences worth discovering.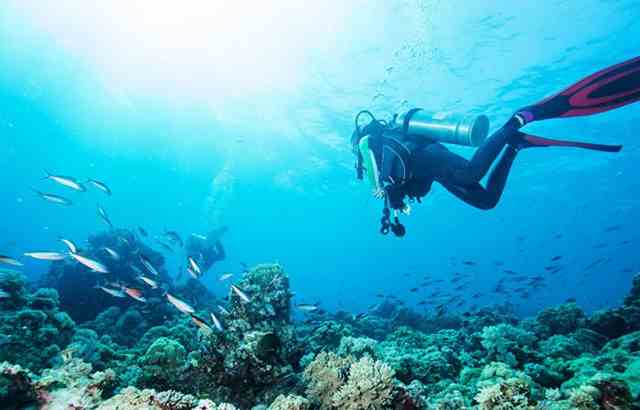 Sample a Scuba Lesson
Learn how to dive like a pro before you venture out on a guided excursion. We offer scuba classes in the pool that cover all the basics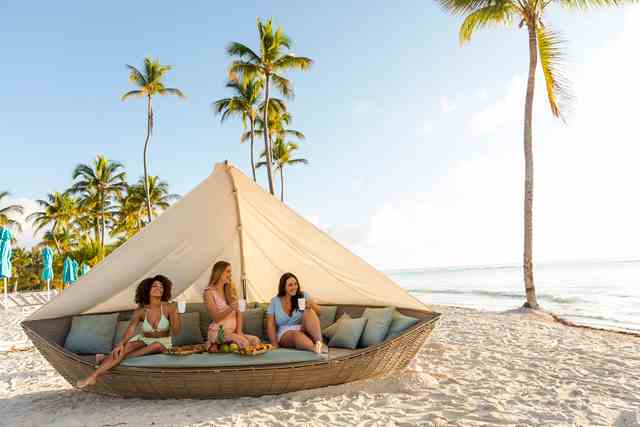 Enjoy the Ultimate Beach Day
Margaritaville Island Reserve Cap Cana is located one Juanillo Beach — one of the world's most famous shorelines. A stay here wouldn't be complete without some seaside lounging and a dip in the sparkling crystal-clear wate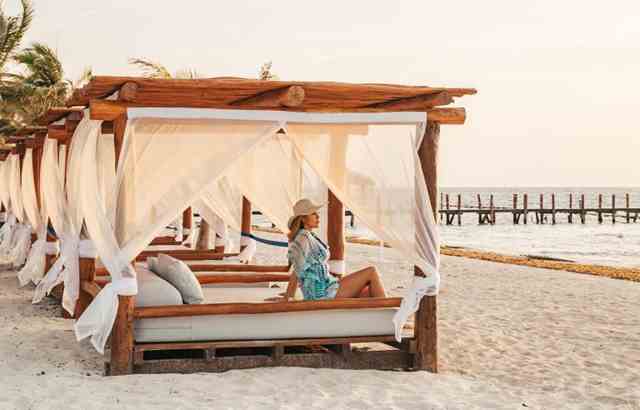 Enjoy a Bali-Style Beach Day
The perfect way to soak up the sunshine and enjoy the ocean views is on one of our luxurious, oversized Bali beds. You'll find them along the beach, waiting for a sun-seeker like you to claim one.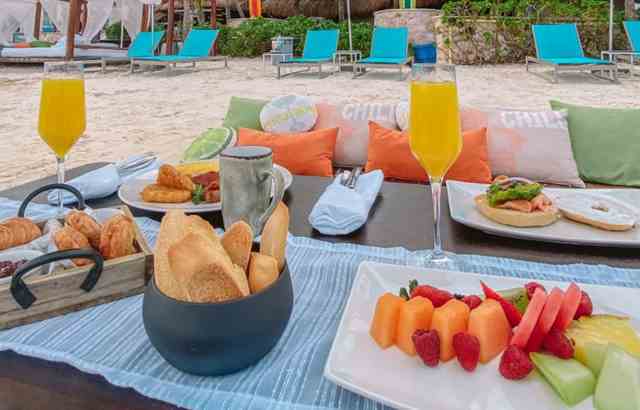 Plan a Picnic on the Beach
Let our team prepare a delicious picnic just for you, and enjoy your favorite beach day bites right along the beautiful white-sand shore. We'll coordinate the perfect setup, too, with plush pillows and an oversized blanket.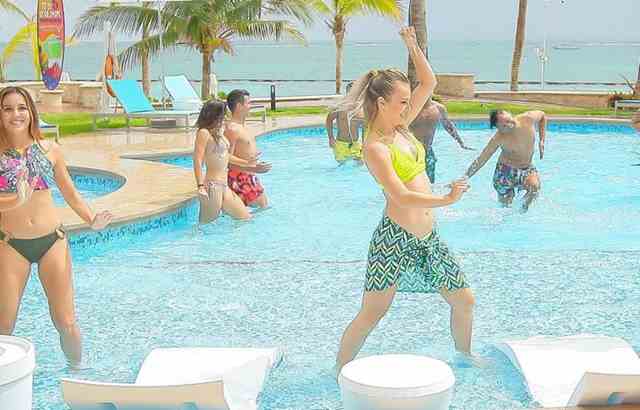 Say "Cheeseburger in Paradise"
One of the most iconic events at Margaritaville Island Reserve Cap Cana is our Cheeseburger in Paradise party. Jam out to the sounds of a live tropical rock band while you snack on delicious burgers made fresh at our License to Chill bar.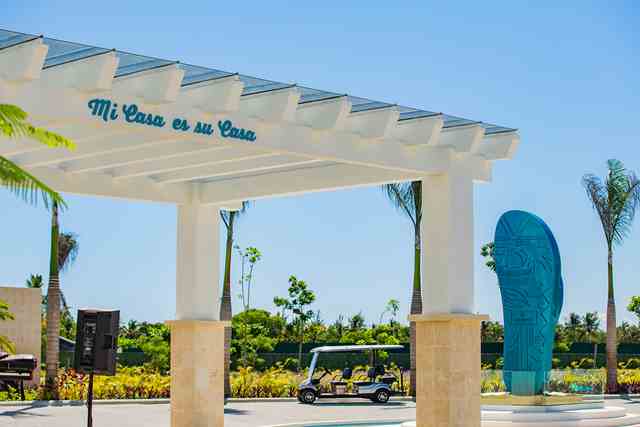 Quote Quest
You'll find the hotel is full of quotes by Jimmy Buffett. See if you can find them all as you move across the property. You'll have to keep a sharp eye out, as some are tucked away in unexpected places.