EXPERIENCE THE ALL-INCLUSIVE PARADISE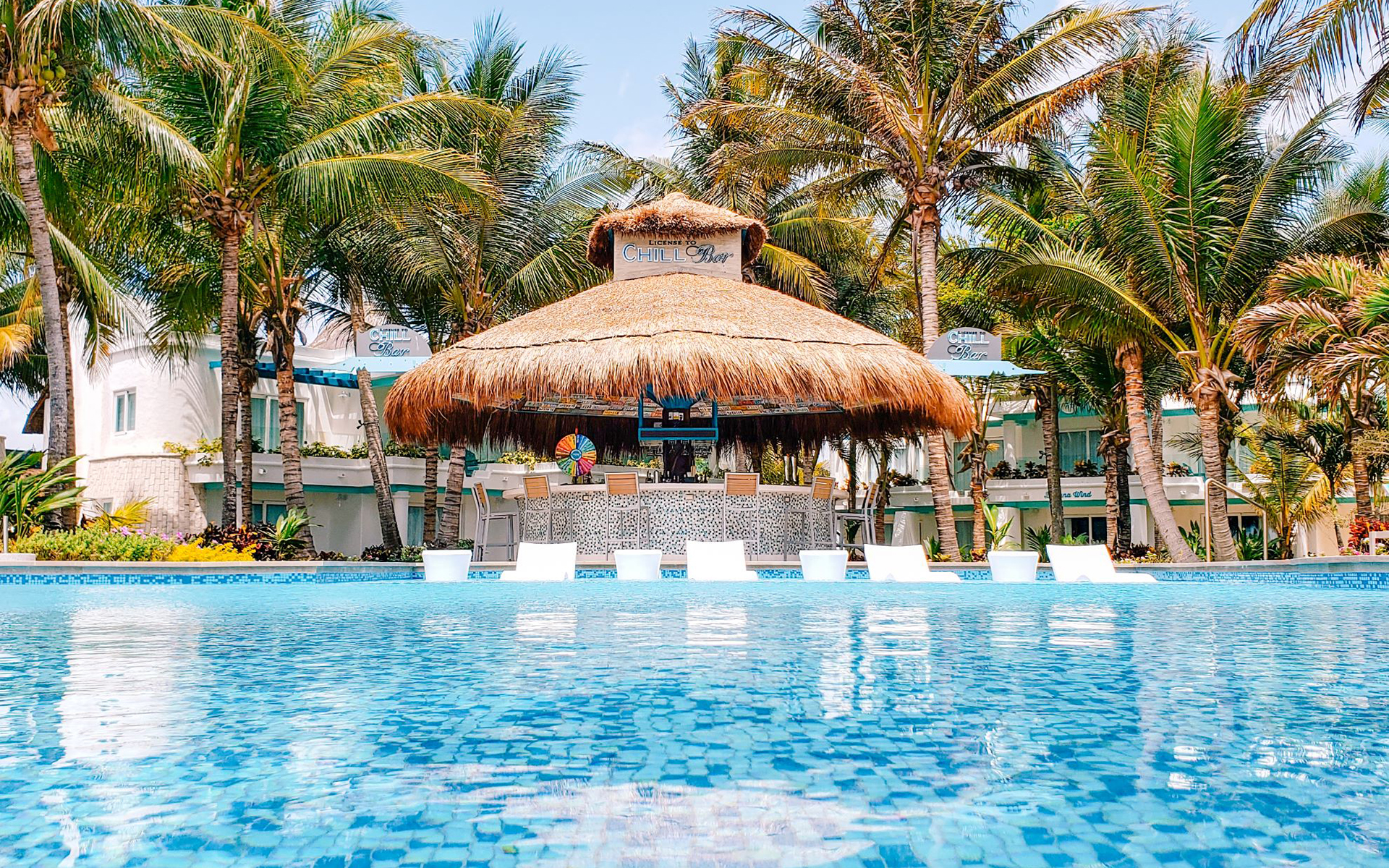 License To Chill Pool
Our License to Chill pool is a shallow, adults-only oasis with in-water loungers that let you work on your tan without leaving the pool. Nearby you'll find our License to Chill bar, where you can spin a roulette wheel to determine your next cocktail, enjoy tasty bites and live music during Cheeseburger in Paradise parties, and catch all the fun and fanfare of impromptu Caribbean parades.
5 o'Clock Somewhere Pool
Right next to our iconic 5 o'Clock Somewhere Bar you'll find its namesake pool. This cool blue lagoon serves as the central hub of the resort, and is the ideal place to unwind or join in on all the fun-soaked action — like water polo matches, Aqua Fit sessions, pool parties set to live music, and more. If you're craving a drink, consult our beach ball bar menu for a tasty selection of classic vacation libations.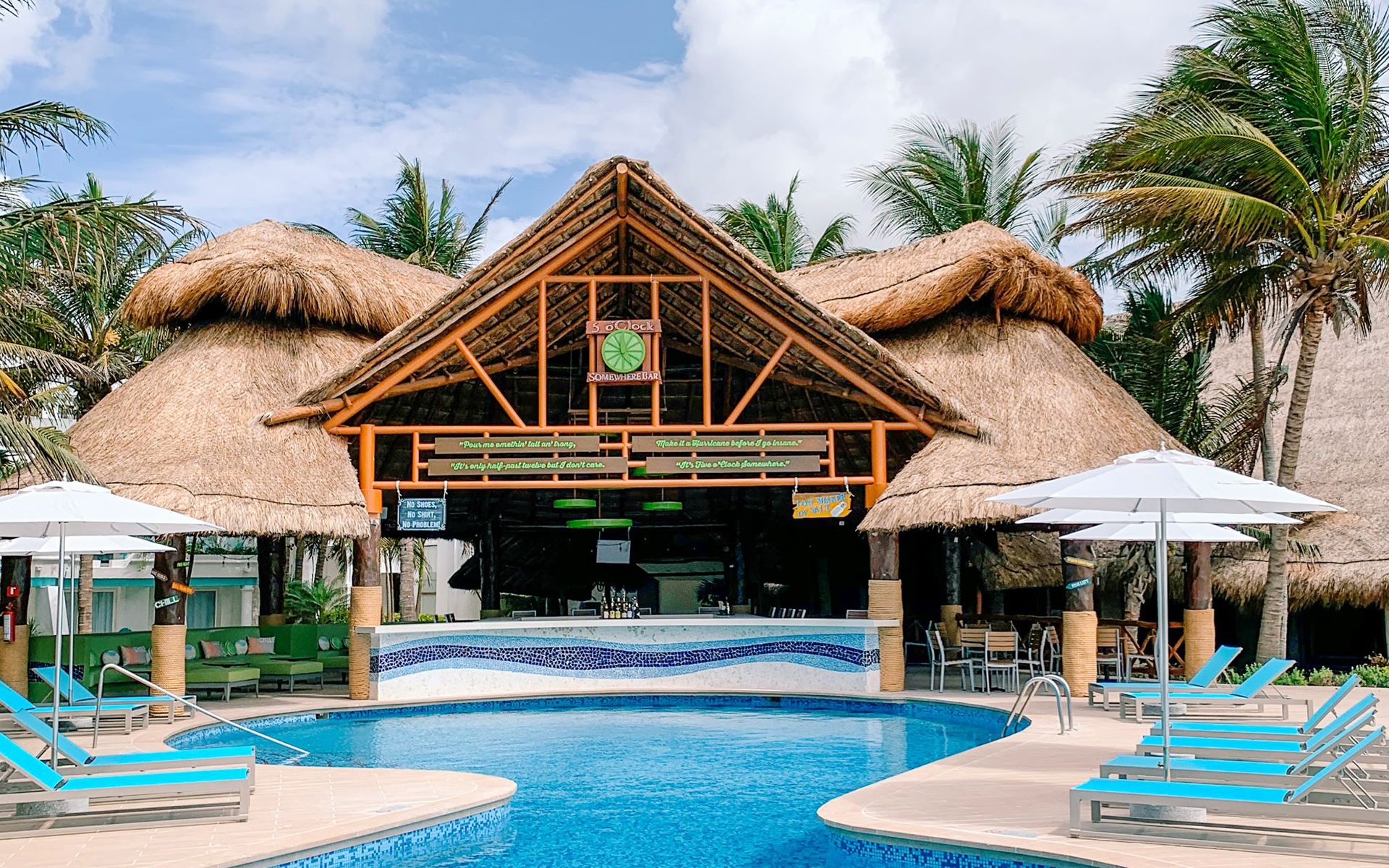 S.O.S. Pool
The S.O.S. Pool is the perfect spot to hang out in if you want to keep your favorite tropical sips coming without leaving the cool, crystal-clear water. It's home to the S.O.S. swim-up bar, where our talented mixologists sling delicious cocktails — including our famous BOAT drinks — crafted to satisfy your cravings. It also conveniently connects to some of our signature swim-up rooms, so you're never far from a refreshing dip and drink.
Rita's Taco House Pool
If margaritas are your getaway drink of choice, add this pool to your list. It's located right next to Rita's margarita bar, where you can order next-level margs prepared in all your favorite flavors with all your favorite garnishes. Just raise a glass, unwind in the water, and soak up the ocean views. Make sure you try our signature License to Chill margarita while you're here — it's a guest favorite.