Margaritaville Island Reserve Cap Cana
Now chilling in Dominican Republic
SIX UNFORGETTABLE RESTAURANTS, ENDLESS WAYS TO TEASE YOUR TASTEBUDS
Margaritaville Island Reserve Cap Cana is home to 6 celebrated restaurants offering something to satisfy any craving. Every dining concept has a story inspired by Jimmy Buffett's lyrics, and the incredible cuisine at each is as unforgettable as the music behind it. Taste your way across the menu with plates designed to be shared among friends and family. Or savor an intimate candlelit dinner just for two on the beach. You'll find a wide selection of delicious dishes from all around the globe at The Boat House. An elevated taste of Italy at Frank & Lola's. Decadent Asian street food at Mon So Wi — and so much more.
Savor food that's made fresh to order across a diverse array of stations in a market-style setting.  Start your day here with a truly decadent breakfast or brunch, complete with delicious eggs of any style, made to order, fluffy pancakes and golden waffles, indulgent pastries, fresh-pressed juices and by-design smoothies, and a head-spinning selection of vegetarian and vegan options. During lunchtime, enjoy fresh salads, delicious veggies, wok-tossed favorites, prime cuts of meat carved, and more crave-worthy delights. Whatever you're in the mood for, you'll find an expansive array of options that cater to all kinds of dietary needs and preferences.
Dress Code: Resort Casual
Signature Stations: Josper Station, Wok Station, Fish Market Station, Dominican Station, and Mexican Station.
BREAKFAST:

7:00 AM - 11:00 AM

LUNCH:

12:00 PM - 3:00 PM

DINNER:

6:00 PM - 9:30 PM
More Info
With its two-level brick and industrial design, LandShark redefines one of Margaritaville's signature restaurants. Open from lunch time well into the night, it's the ideal place to enjoy a LandShark Lager made in an on-site brewery lab located behind the bar. Savor one of the many other grilled or smoked classics featured on the menu — think flavorful wings, tender ribs that fall off the bone, savory tacos heaped with your favorite toppings, and more. Looking to celebrate an event with friends or family? The second floor of the restaurant can be reserved for private parties of up to 80 guests. Come and say hello to our brew master, join us in the evening for live music, and catch all your favorite sports on the big screens 
Dress Code: Resort Casual
Signature Dish: LandShark Burger — a double-beef burger served with lettuce, pickles, and American cheese.
DINNER:

5:00 PM - 10:00 PM

DRINKS:

12:00 PM - 1:00 AM
More Info
Frank & Lola's- Italian Trattoria
Frank & Lola's dials up the Italian trattoria experience, transporting guests to il bel paese with its cozy, rustic ambiance and hearty, homestyle cuisine. Our open-kitchen concept offers a wide selection of classic dishes made from ingredients sourced from Italy, including a San Daniel ham station and a totally Instagram-worthy cheese station guests can visit to upgrade any meal. Enjoy your pick of homemade pastas tossed in mouth-wateringly delicious sauces. Complement your meal with one of the many carefully curated wines displayed in our showcase cellar, or elevate your evening by hosting a private dinner inside the cellar or on one of the restaurant's two romantic terraces. End your experience on a sweet and strong note with a little bit of Italian limoncello or Sambuca.  
Dress Code: Resort Casual
Signature Dish: Ossobuco alla Milanese, cooked for 8 hours and served with saffron risotto, Barolo meat sauce, and rosemary potatoes.
DINNER:

6:00 PM - 10:00 PM
More Info
The pinnacle of fine dining within the Margaritaville Island Reserve collection, JWB is a destination in and of itself. All of our meats are carefully selected, marinated with herb butter and sea salt, and expertly finished on our wood grill. From New York strip to a 22-ounce pork Chateaubriand that's perfect for two, guests can select their preferred cuts paired with classic steakhouse sides and an array of delicious sauces. What's more, guests enjoy a lavish four-course dinner that encompasses mouthwatering appetizers, crisp salads, hearty entrees, and decadent desserts — all included in your stay. Make sure you stop by our showcase bar ahead of your meal. Specializing in creative, handcrafted cocktails, it's the perfect pre-dinner hangout.
Reservations are recommended and dress code applies.
Dress Code: Elegant Casual
Signature dish: "From Grill to Table" – your cut of choice served with an array of sauces and sides.
DINNER:

6:00 PM - 10:00 PM
More Info
Inspired by the street food of Asia, Mon So Wi offers Pan-Asian cuisine at its best. Featuring a stunning mural created by a local artist,  that blends traditional Asian motifs with contemporary street art elements, it offers the perfect setting for an edgy, yet intimate dining experience. You'll find all kinds of delicious options here: classic street food specialties like satay ribeye skewers, samosas with spicy coriander sauce, and crispy-fried Vietnamese spring rolls. Searing-hot off-the-wok delicacies, like flavorful yakisoba and sweet-and-spicy Pad Thai. And carefully crafted favorites like tender pork belly buns and fresh hand-rolled sushi. Get ready to be transported to the farthest reaches of Asia with every bite. 
Dress Code: Resort Casual
Signature Dish: Nasi Goreng, made with fried rice, garlic, shrimp paste, soy sauce, shallots, tamarind, chili, beef, fried egg, and vegetables.
DINNER:

6:00 PM - 10:00 PM
More Info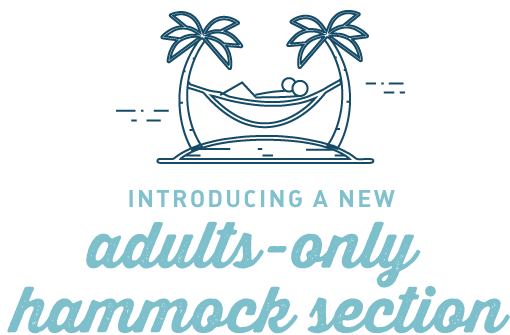 The Dominican Republic and the West Indies have a long history of producing some of the best rum in the world and Rum Runners offers guests an opportunity to explore and savor this history. Try our seasonal menu of expertly crafted seaside cocktails and lesser-known rums, served up just a few steps from our infinity pool and the white sandy beach of Juanillo. While you sip, enjoy island-inspired dishes like Dominican sancocho, Caribbean fish broth, chicken pibil, and the always-fresh catch of the day.
Signature Dish: Catch of the day served with coconut sauce and pigeon peas moro rice.
Must be 18 years or older to enter
LUNCH:

12:00 PM - 5:00 PM
More Info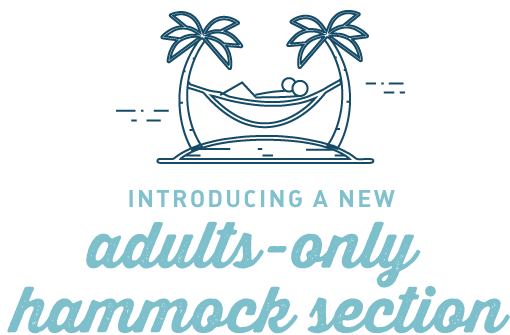 CUISINE D´AUTEUR | ADULTS-ONLY
Chef lauded creative expertise brings A-LAM-BIK, a culinary journey without boundary. Located in the
Entertainment Village, A-LAM-BIK is the premium dining experience at the property.
A-LAM-BIK offers weekly fixed menu. Reservations are required, See your Island Reserve Ambassador
for more details. A-LAM-BIK is Closed on Sundays
A-LAM-BIK is part of the Island Inclusive package for our Island Reserve Villas registered guests. For
guest staying at Wave or Hammock section, an additional charge will apply. .
Must be 18 years or older to enter
DINNER:

6:00 PM - 10:00 PM
More Info
There's nothing like the comfort and convenience of enjoying a delicious meal in your spacious room. Margaritaville Island Reserve Cap Cana makes it easy to satisfy your cravings any time you like with 24-hour room service you can order via your TV, phone, or GA app. Fancy a dip in the pool? We also offer swim-up room service during the day. It's all part of the experience when you stay at a five-star Cap Cana resort like this one.
More Info
Head to Joe Merchant's for freshly brewed Dominican coffee, natural smoothies, freshly baked pastries, and sandwiches that hit the spot. You'll also find lots of gluten-free and vegetarian options here for your snacking pleasure. Joe Merchant's is the place to go to stock your in-room mini bar with all your favorite sips and snacks — just use our simple point system to customize your order for pickup or delivery.*
*Coffee, smoothies, sandwiches, and other grab-and-go food items are included in your Island Reserve experience. Alcoholic beverages and select snacks are available for purchase with Joe Merchant's points.  
Open Daily: 07:00 to 22:00 
More Info