The Wait Is Over
Get Out And Go
6th Night Free + $500 Credit
The Wait Is Over
Get Out And Go
6th Night Free + $500 Credit
Palafitos-Overwater Bungalows
at El Dorado Maroma
Discover the first overwater bungalows on the best beach in Riviera Maya, Mexico
The ultimate experience in tropical bliss isn't on the coast – it's within the waves. El Dorado Maroma offers guests the opportunity to experience one of the Top 10 Beaches in the World in a whole new light.
Palafitos-Overwater Bungalows are a cluster of 30 exclusive, private bungalows sitting right over the turquoise waters of Maroma Beach. Every single facet of these exclusive suites is designed to highlight the surrounding beauty.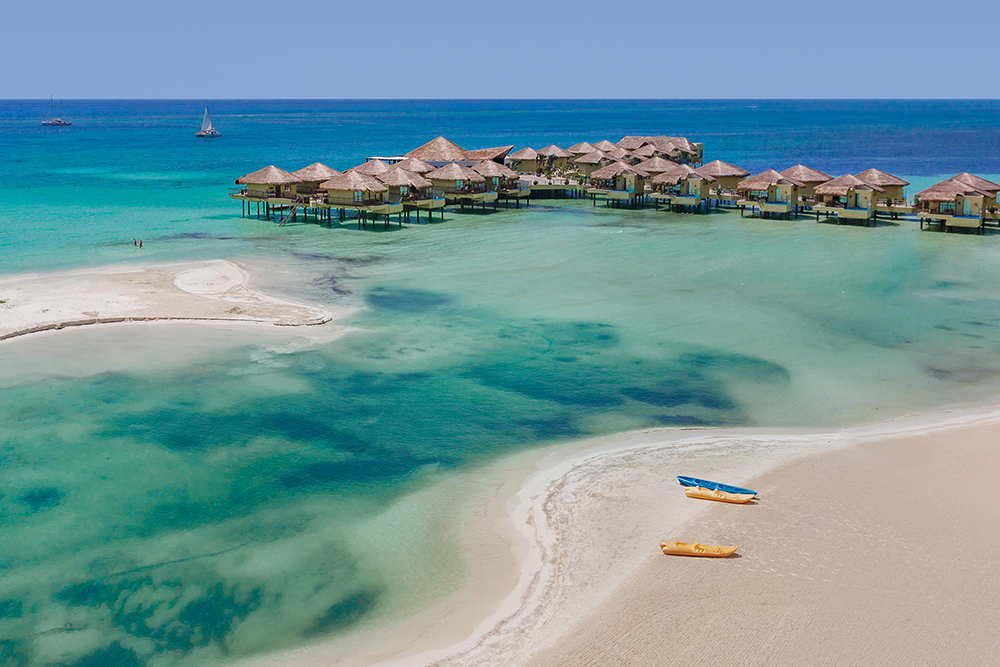 PALAFITOS NOMINATED FOR 
TRAVEL & LEISURE
MOST LUXURIOUS ALL-INCLUSIVE
RESORTS AROUND THE WORLD
"El Dorado Maroma's Palafitos-Overwater Bungalows were the first oversea chalets on the Riviera Maya. 30 modern and pristine suites are perched over the seagreen waters of Maroma Beach, a private stretch of powder-white sand that's often considered a hidden gem of Mexico."
Overwater Living
Direct ladder access to the ocean and glass floors are just the beginning of overwater living. Watch the sun rise and set in a stunning display of colors right from your private deck. Take a dip within your private infinity pool, offering picture-perfect views of the sparkling sea. Rinse off within your Aguas del Amor™ private outdoor shower. And let your personal Majordomo take care of the rest, as you relax in absolute bliss.

Easy access to the sea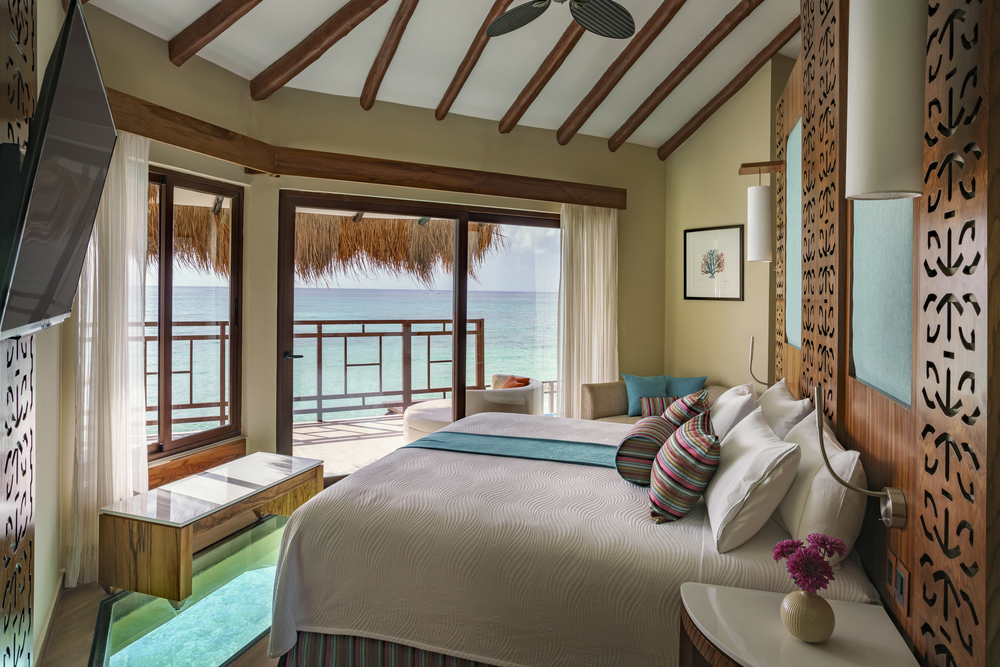 INFINITE HORIZON VIEWS FROM YOUR TERRACE
Every suite comes with your own infinity pool. That means breathtaking sunrises, mid-day siestas and sunset cocktails right from the privacy of your own suite. You'll never want to leave.
Each Bungalow Features
Glass bottom floors
Private infinity pool
Direct ladder access to the ocean
The romantic "Aguas del Amor™" outdoor shower
Indoor whirlpool tub for two
Oversized deck with wooden lounge chairs


Marine life right at your feet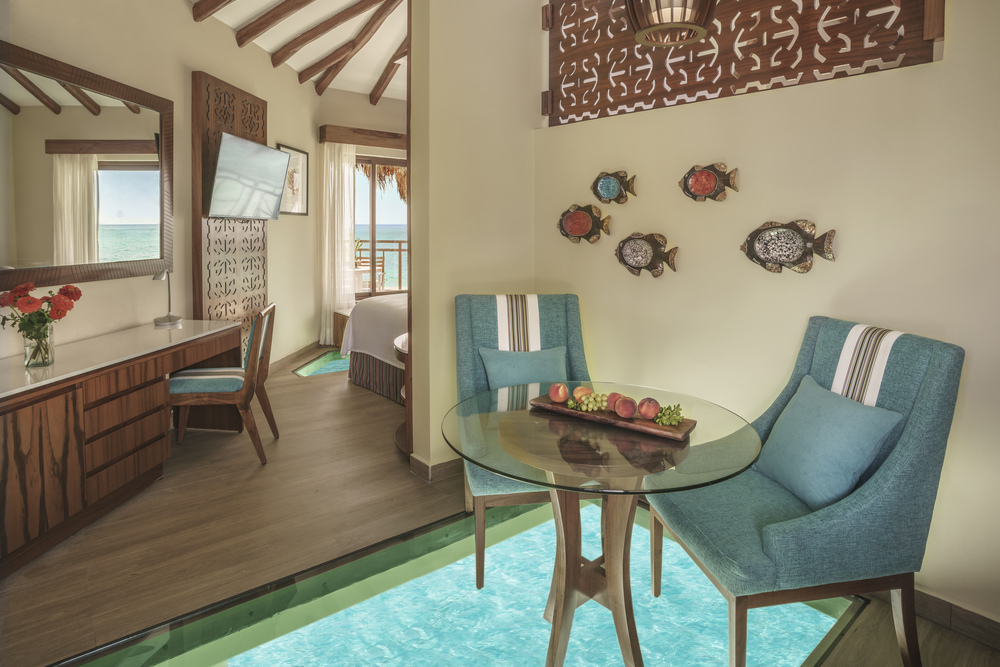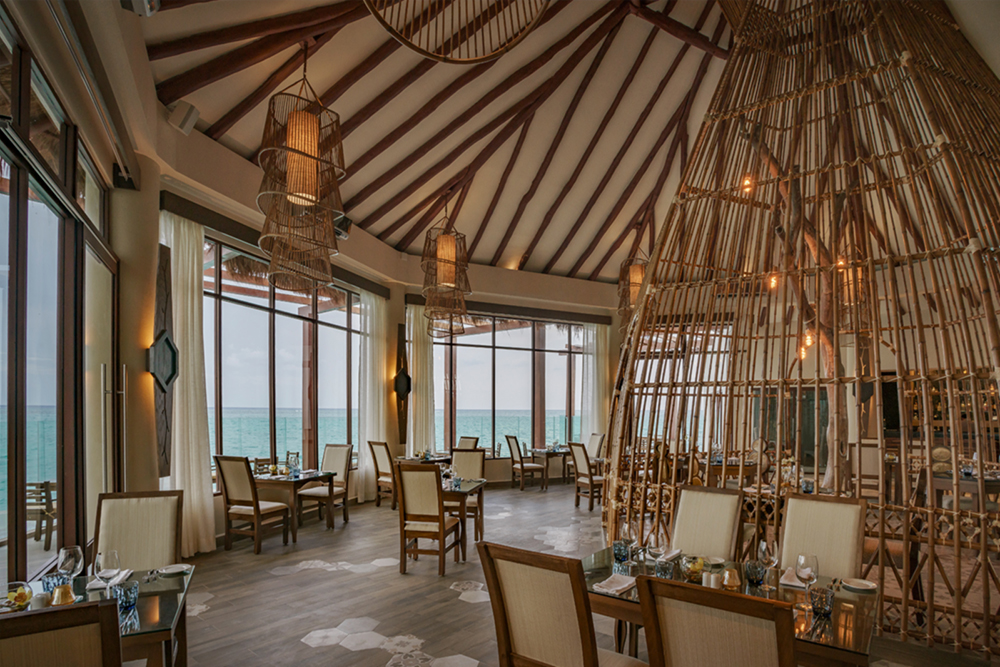 Overwater Grill & Wine Bar
The haute cuisine at Overwater Grill & Wine Bar will truly make you think it's something out of this world. Featuring two glass-floor dining rooms with spectacular views of the surrounding sea, and succulent, ocean-inspired dishes this restaurant serves breakfast, lunch and dinner. Exclusive for Palafitos-Overwater Bungalows guests, this dining experience will leave you in awe.
Overwater NÁay Spa Experience
Redefine tranquility at the unique Overwater Náay Spa. Rejuvenate your body and mind in one of its four spacious suites or let us pamper you in its beauty salon; all of them will amaze you with their magnificent views of the sea... Our services include everything from herbal therapy, facials, body treatments and reflexology, to a nearly infinite variety of massage treatments. Exclusive for Palafitos guests.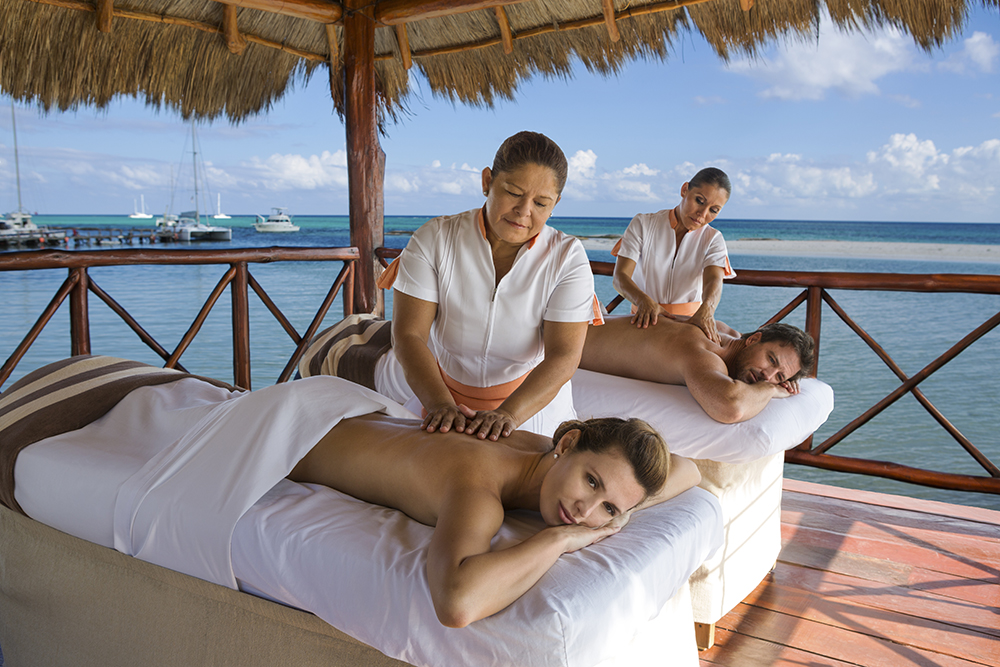 ESCAPES BEGIN IN YOUR INBOX
Be the first to know about special offers, happenings and news from El Dorado Spa Resorts & Hotels.
Sign up today to save $50 on your next reservation!
Our Guests Say It Best
{twineItem.postUser}
{twineItem.likeCount}