Experience Azul Beach Resorts
Riviera Cancun
Unforgettable Memories. Always Included.
Discover the oceanfront, worry-free luxury of Azul Beach Resort Riviera Cancun, and the Signature experiences that go above and beyond to create unforgettable vacation memories for families and adults. The sun-kissed Caribbean beach is always steps away, your stay is filled with memorable experiences catered to you, and everything else is your Concierge's concern. Modern luxury doesn't sprawl. It embraces.
POOLSIDE PARADISE
SOAK UP THE SUN IN SIX IDYLLIC RESORT POOLS
There's nothing like a day spent poolside at Azul Beach Resort Riviera Cancun. Bask in the glorious Riviera Maya sunshine as you unwind on a comfy lounger, join a beat-thumping Moet party in our premium section, or sip margaritas at one of our guest-favorite swim-up bars. This five-star resort offers six stunning lagoon-like pools that are perfect for making a splash — including one just for kids. And if you're feeling thirsty, rest assured great drinks are always just a hop, skip, or swim away.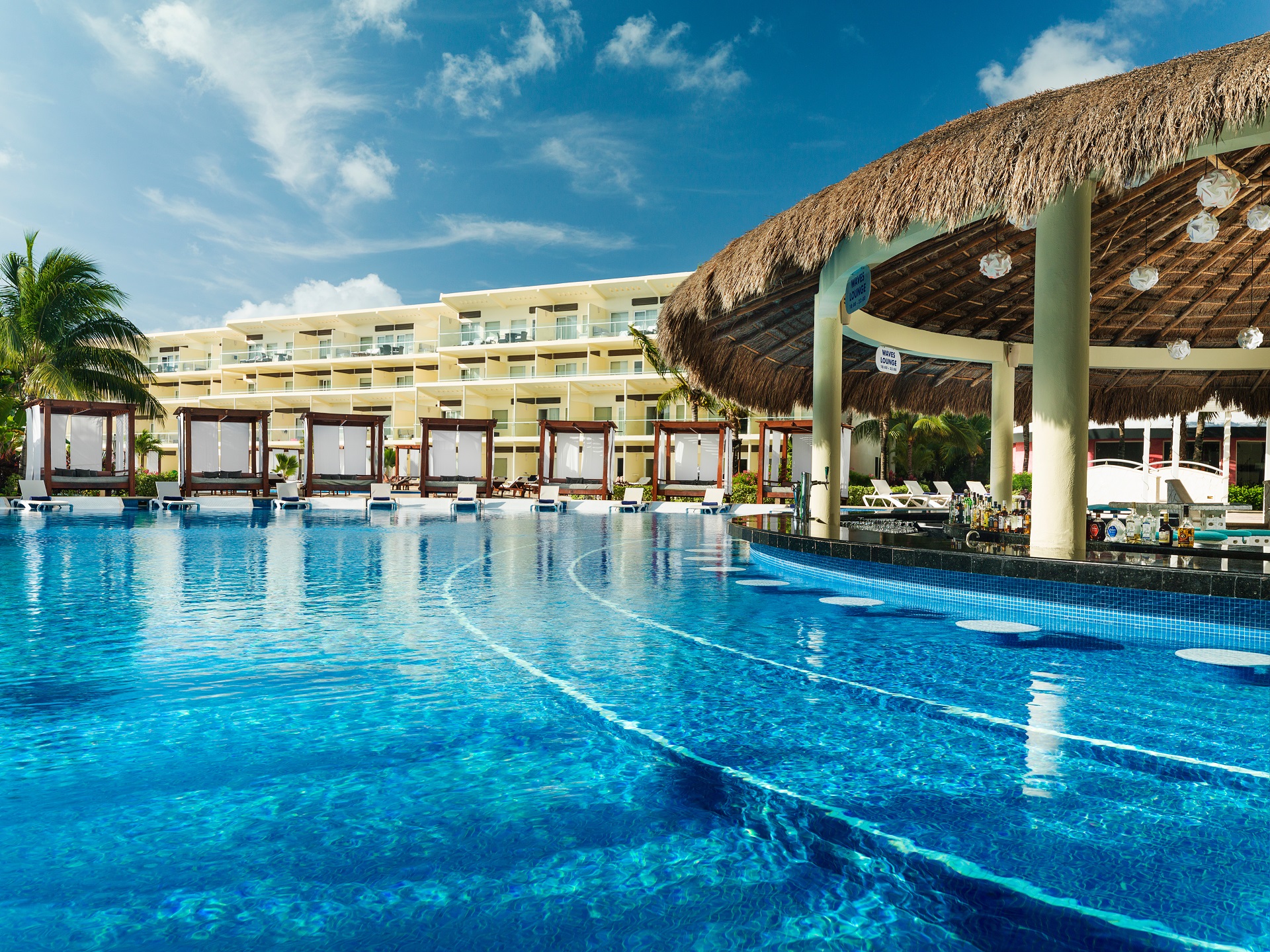 Waves Pool
---
This laid-back adults-only pool features the iconic swim-up bar, Waves. Head here for delicious drinks, fruit-forward shisha, plenty of Bali beds, and our guest-favorite Moet and foam pool parties.
Zocalo Pool
---
This refreshing pool is perfect for margarita and tequila lovers who want to enjoy the drink offerings at Cantina Zocalo and its swim-up bar while soaking up oceanfront views.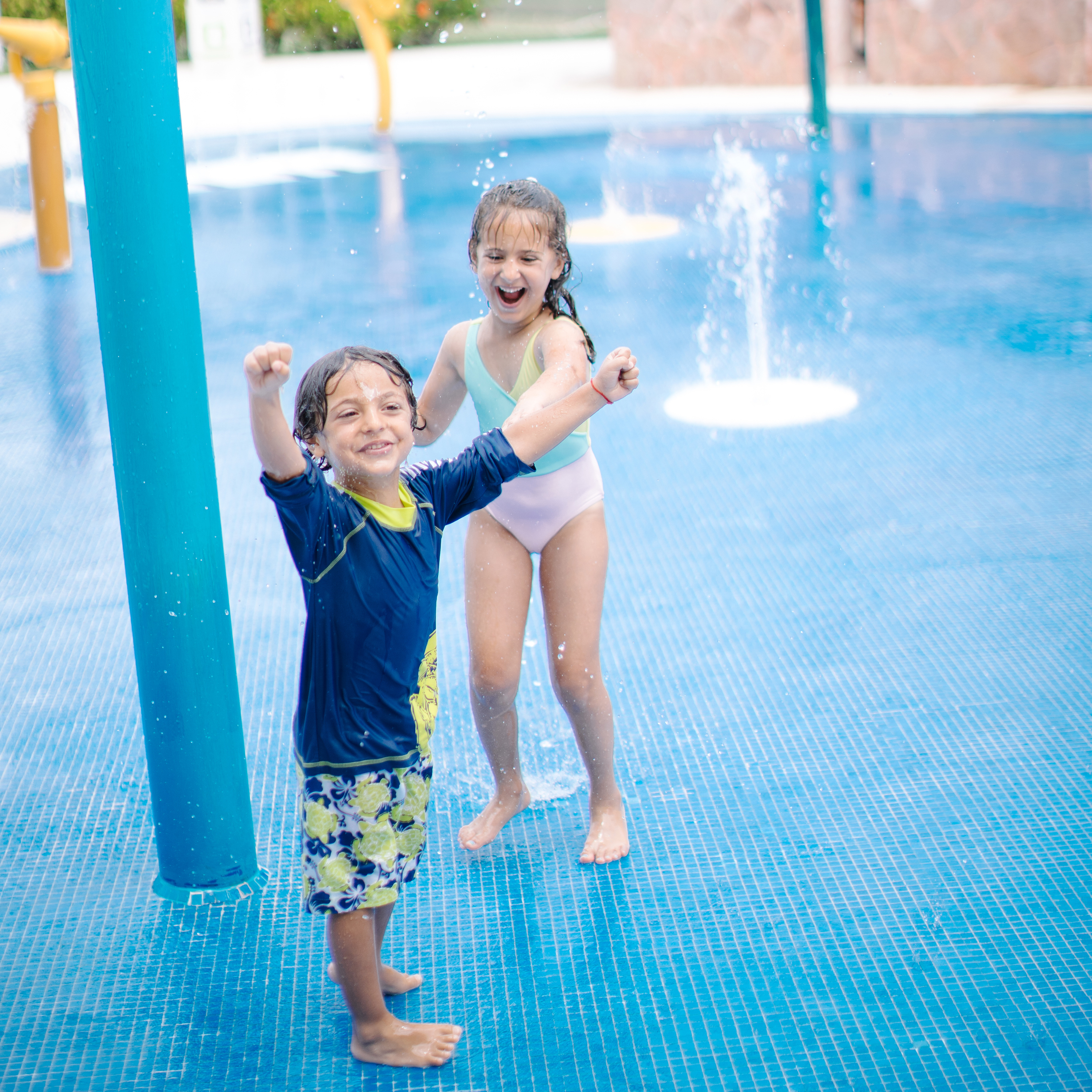 Azulitos Playhouse Splash Pool
---
Little ones will have a blast at a pool all their own — the Azulitos Playhouse Splash Pool, complete with fun splash buckets, a mini water slide, and more pint-sized thrills for kids.
Zavaz Pool
---
Home to the guest-loved Zavaz swim-up bar, this beautiful, laid-back pool with oceanfront views is a great place to unwind, cocktail in hand.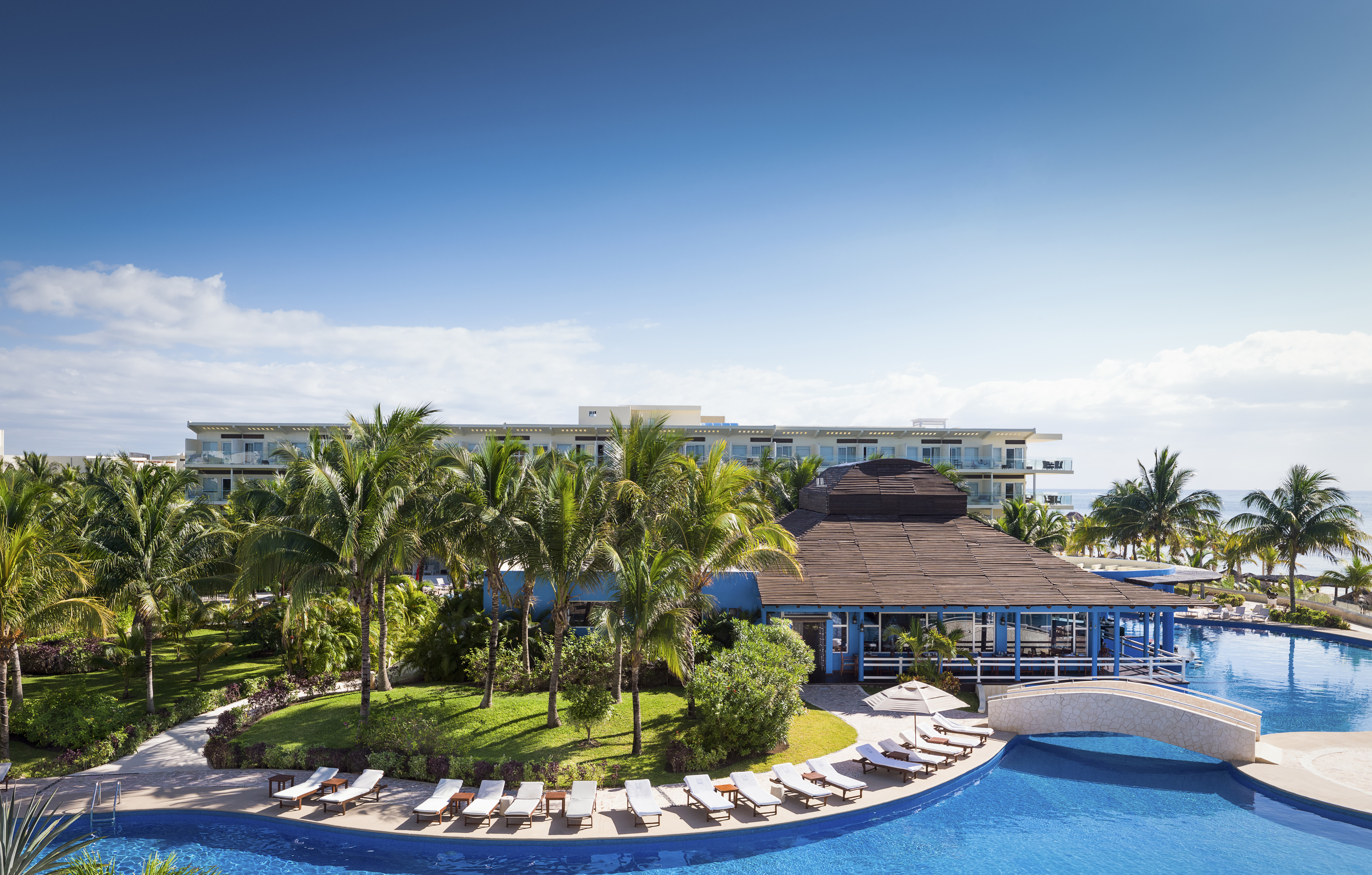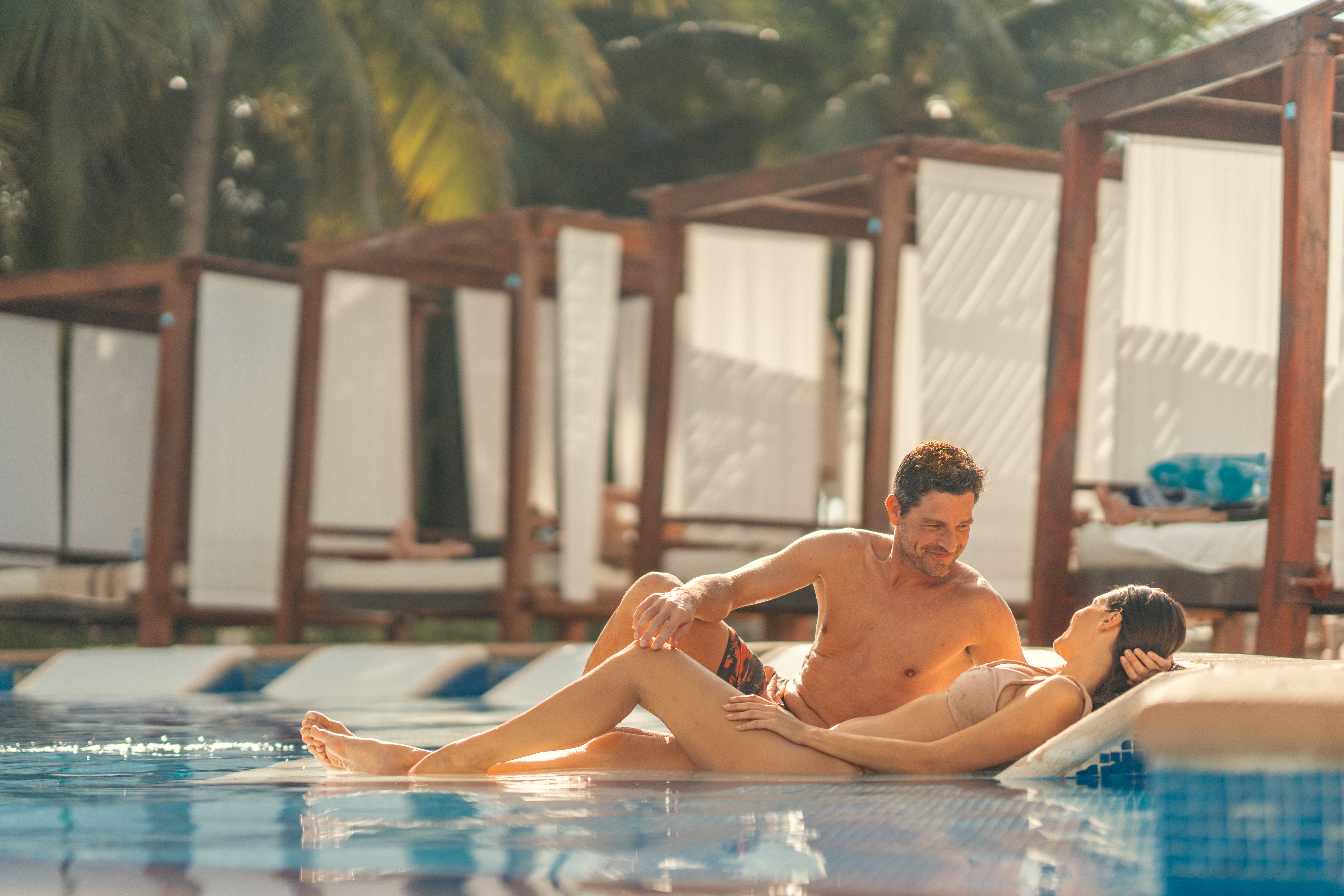 Premium Pool
---
This luxurious, tranquil oasis is only accessible to guests staying in our premium suites.
Swim-Up Pools
---
If you're staying in the resort's top-rated premium section, you'll enjoy swim-up access to our fun, idyllic family pools.