Sip & Savor
Gourmet Inclusive® Dining
From award-winning modernist cuisine to authentic Mexican and Caribbean, the restaurants and bars at Azul Beach Resort Riviera Cancun are destinations in themselves. And the decor is a different sort of feast, whether colorful, casual, elegant or lit up by bright beach views. Azul Beach Resort Riviera Cancun restaurants range from the hearty to sublime, from family favorites such as Italian, Grill and Mexican to molecular cuisine. Here, family style meals and 24-hour in-room dining are also yours to savor.
Delicious Dishes & Drinks
Cater To Your Cravings
From award-winning modernist cuisine to authentic Mexican and Caribbean cooking, every restaurant and bar at Azul Beach Resort Riviera Cancun is a destination in and of itself. We tailor our offerings to all kinds of guests, from foodies to small kids, and can accommodate any dietary restrictions or allergies. Opt for Old World Italian at Siena, island-inspired eats at Zavaz, or imaginative, award-winning fare at Le Chique — and those are just some of your many options. In between meals, sip top-notch cocktails crafted by our expert mixologists — like world-class mojitos at the Mojito Lounge, tequila-forward libations at Zocalo, and so much more.
Raise A Glass
Crave-worthy drinks are just as important as delicious dining when you're on vacation, and we pay special attention to what goes on behind each of our eight incredible bars. You'll find that tasty refreshments are always within reach at Azul Beach Resort Riviera Cancun, from signature creations made by our talented mixologists at every swim-up bar, to classic cocktails mixed with top-shelf spirits and tailored to your tastes. Sip knockout margaritas at Zocalo, try the resort's famous cinnamon mojito at the Mojito Lounge, or enjoy a glass of wine while smoking hookah at our adults-only poolside bar, Wave.
POST UP FOR THE POP-UPS
In addition to all the extraordinary activities and offerings included in your stay, Azul Beach Resort Riviera Cancun also offers a host of elevated experiences you can add on to your getaway — like private candlelit dinners, fun-filled Moet and foam parties, intimate tequila tastings, surprise culinary pop-ups and more, all curated to delight our guests.
POP-UPS IN PARADISE
LOOK FORWARD TO NEW SURPRISES AND DELIGHTS EVERY DAY
You never know what the day has in store at Azul Beach Resort Riviera Cancun. Get excited about surprise pop-ups that range from tequila tastings and Mexican street food stands, to ever-changing signature cocktails and impromptu musical performances.
Sip & Savor
Incredible Flavors Await
---
By now, you already know what a big role delicious dining plays in the Azul Beach Resort Riviera Cancun experience. It's why we also take great pride in our culinary pop-up events, like cotton candy and popsicle stands, unexpected stations serving up delicious Mexican cuisine, and creative craft cocktails.
Holiday Happenings
There's Always Something to Celebrate
---
If you happen to be visiting during a holiday, get ready for a party in paradise. The team at Azul Beach Resort Riviera Cancun goes all out with themed celebrations for all major holidays and sporting events.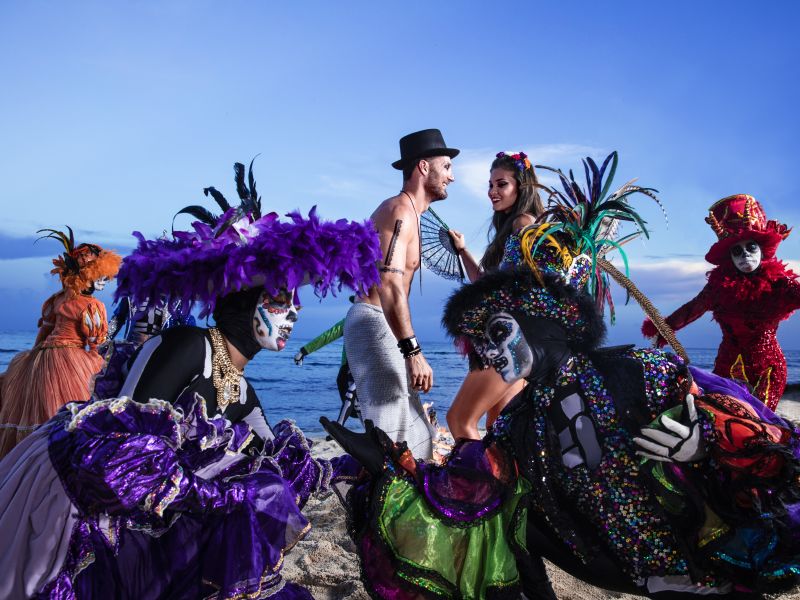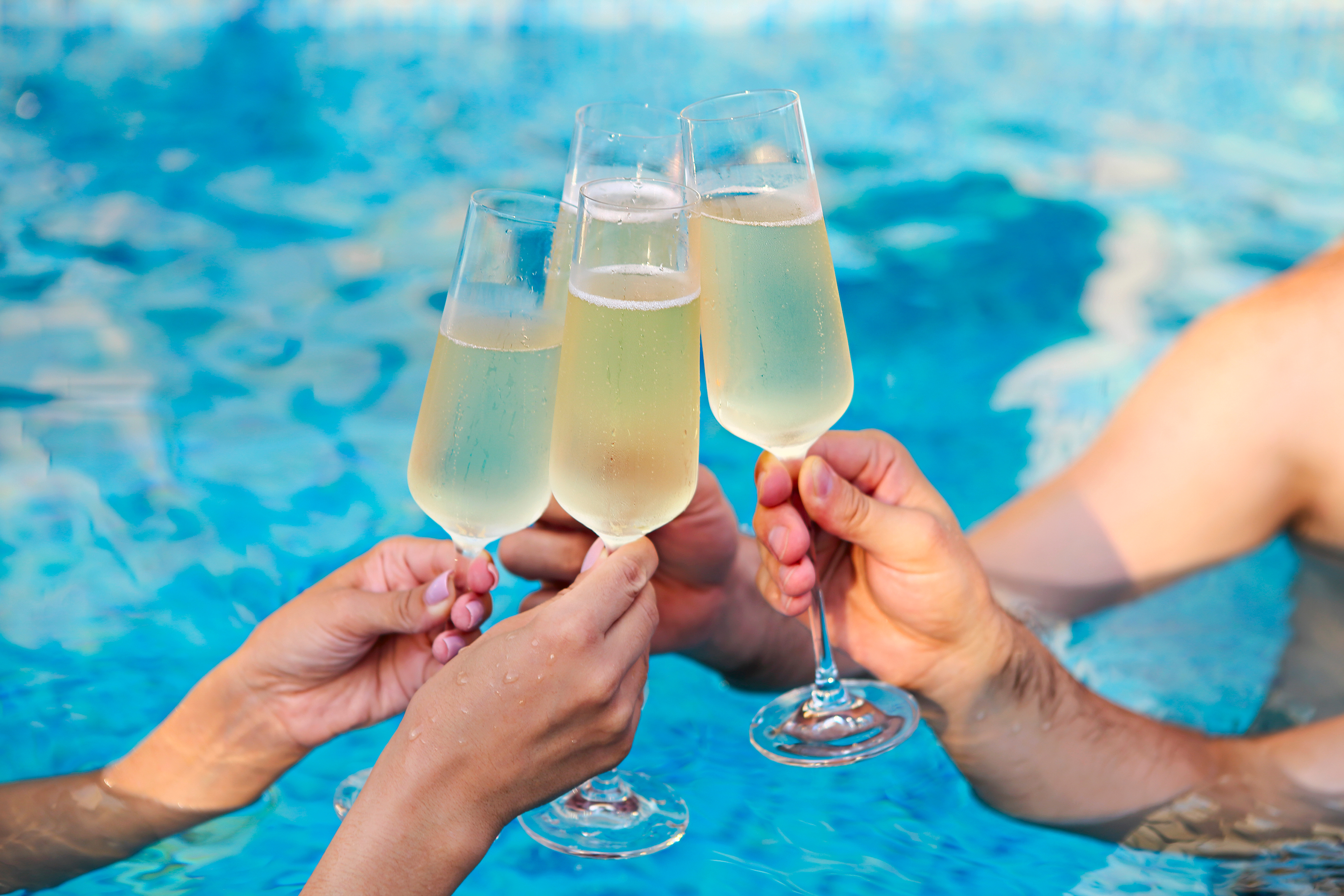 Post Up Poolside
You're Invited to the Coolest Pool Parties Ever
---
The Moet and foam parties at Azul Beach Resort Riviera Cancun are legendary. Open to join for an additional charge, they're all about live music, delicious bites and drinks, and endless fun under the Riviera Maya sun.
Discover Mexican Marvels
Immerse Yourself in the Country's Rich Culture
---
The Riviera Maya is a captivating place filled with incredible history and heritage — and we want our guests to explore everything it has to offer. Immerse yourself in the region's culture and heritage through tequila and wine tastings that spotlight local brands, in our guest-favorite Mexican fiesta, and in our pop-up markets, where you can purchase artisan-made souvenirs and handicrafts.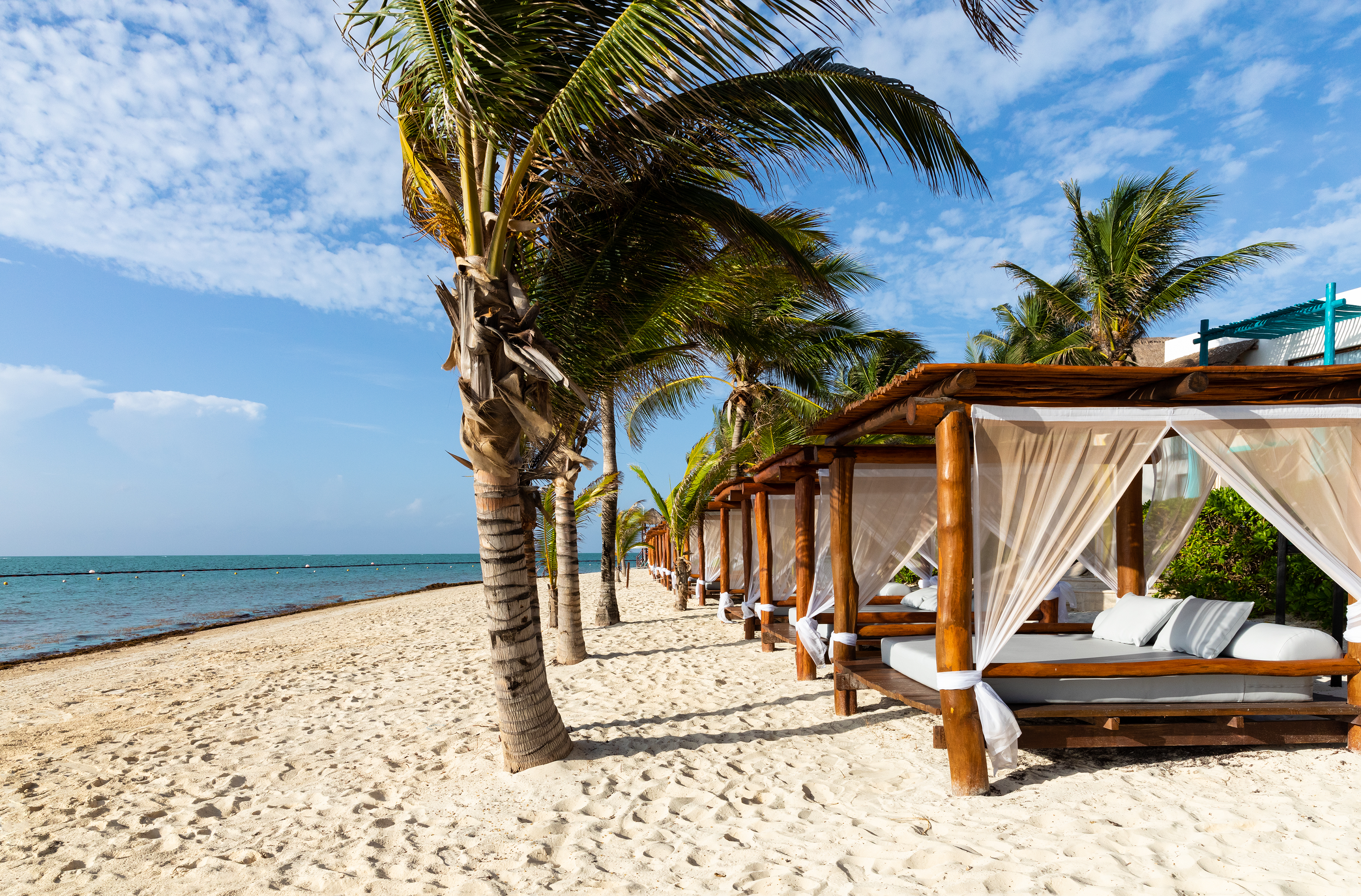 Bali Bed Heaven
Claim Your Private Slice of Paradise
---
The best way to enjoy our world-renowned beach and pool area is by reserving a Bali bed. Each comes with VIP service and butler service, placing all your needs right at your fingertips. All you have to do is chill.
*At an additional cost
Ramp Up The Romance
Enjoy a Beachside Dinner for Two
---
For the ultimate date night, treat your special someone to a private candlelit dinner on the beach, spotlighting delicacies made by our world-class chefs.
*At an additional cost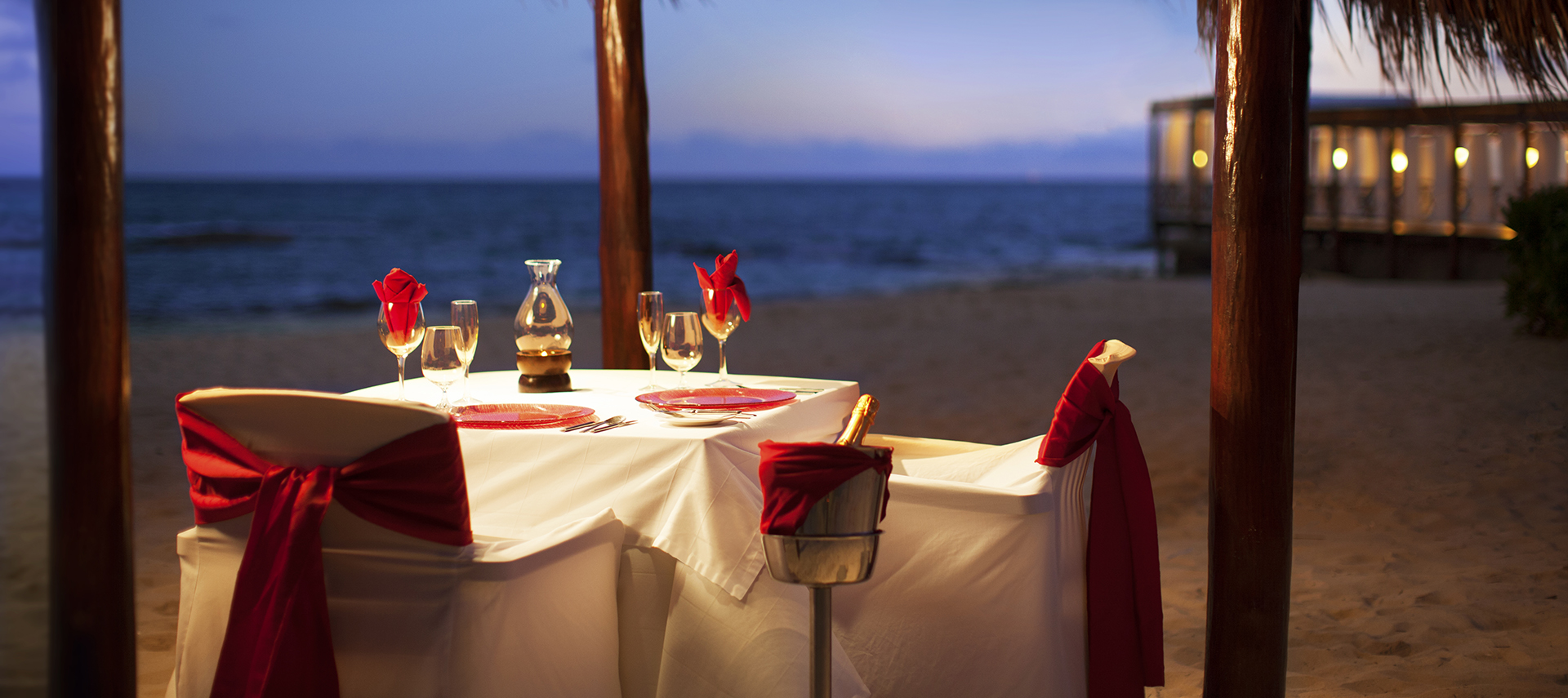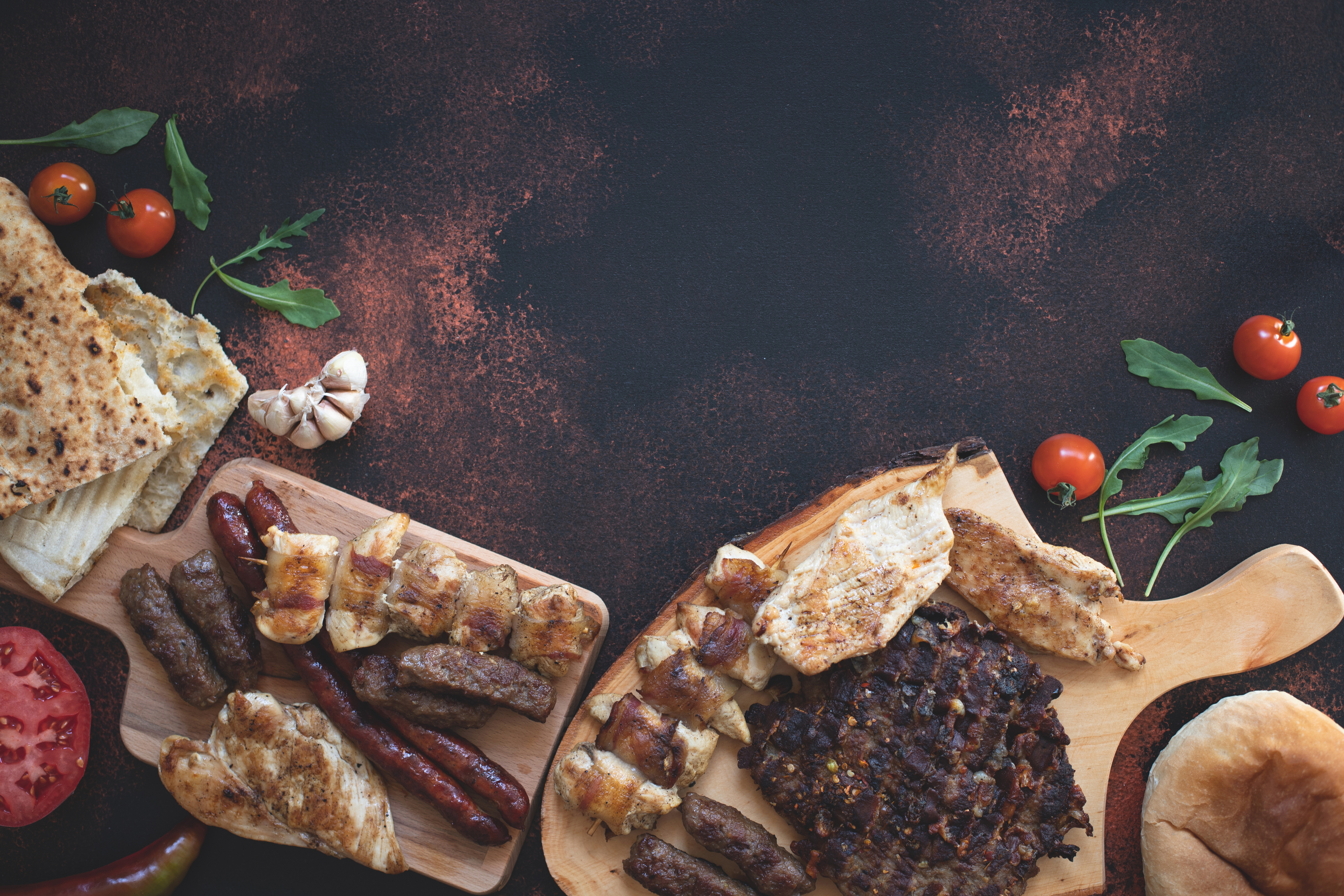 Elevate Your Dining Experience
Take Dinner to the Next Level With Upgraded Options
---
Discerning foodies will love our culinary upgrades, which include surf and turf options, fresh-caught lobster, elevated cocktails, and — the star of the show — Tomahawk steak offerings.
*At an additional cost