GOURMET GETAWAY
All your favorite flavors, all in one spot
GOURMET GETAWAY
All your favorite flavors, all in one spot
Azul Beach Resort Cap Cana's Gourmet Village serves as the property's social heartbeat. It's home to world-class restaurants and bars and is your go-to stop for live music, surprise entertainment, and two incredible performances venues. Nearby you'll also find the Sports Hub with its dual tennis courts, and the kids' playhouse and splash house.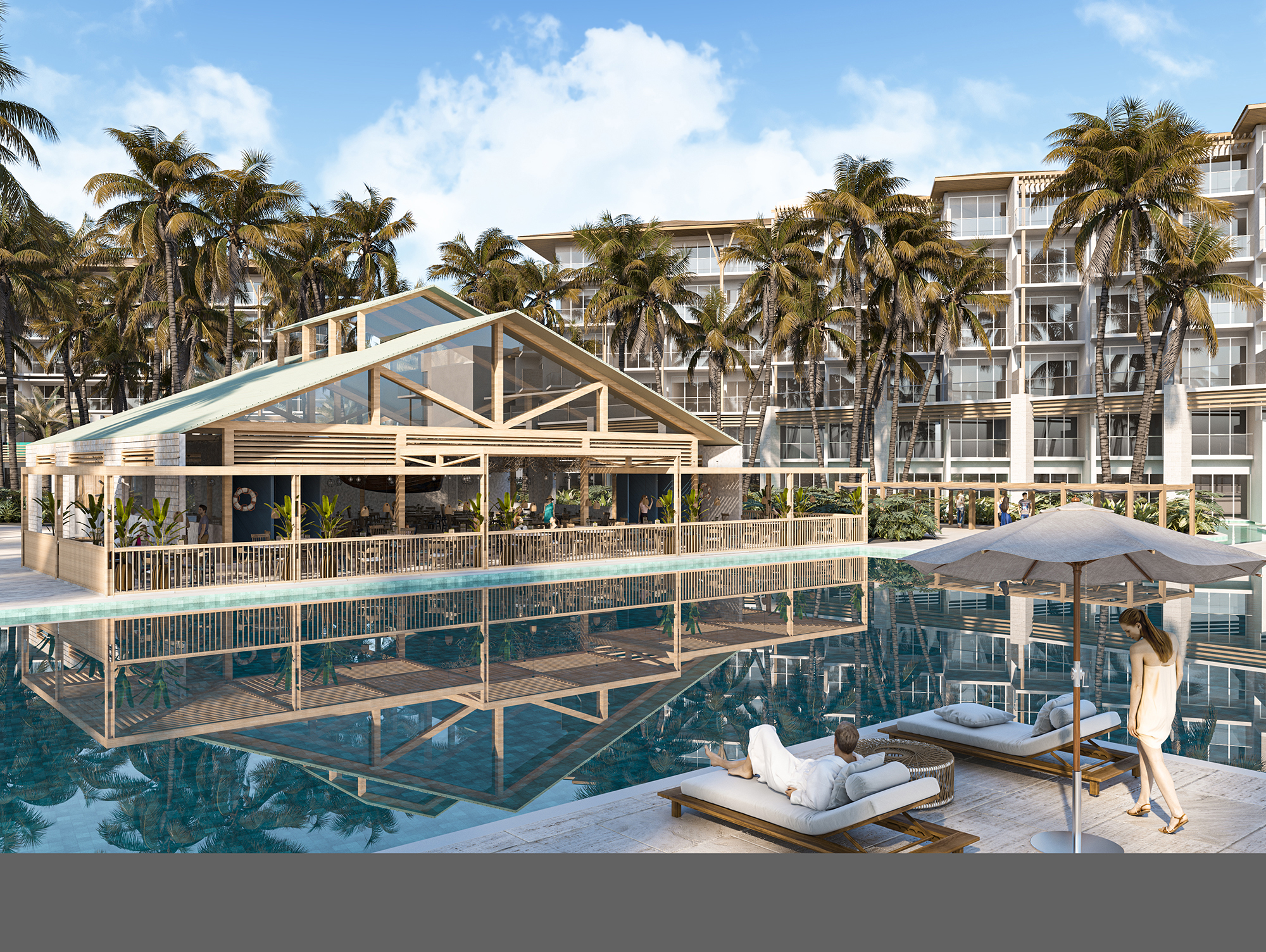 RESTAURANTS
---
Every meal at Azul Beach Resort Cap Cana is worth celebrating. Tantalize your taste buds with classic American goodness at JWB Steakhouse, Old World Italian at Frank and Lola's, creative culinary masterpieces at Restaurant 10, Far East-inspired street food at Mon So Wi, and so much more.
BARS
---
The bar scene at Azul Beach Resort Cap Cana is legendary. Swing by Punch Bar for a refreshing tropical cocktail or hit up Landshark for a pint of our iconic Landshark lager. And those are just two of the amazing options that await you on-site.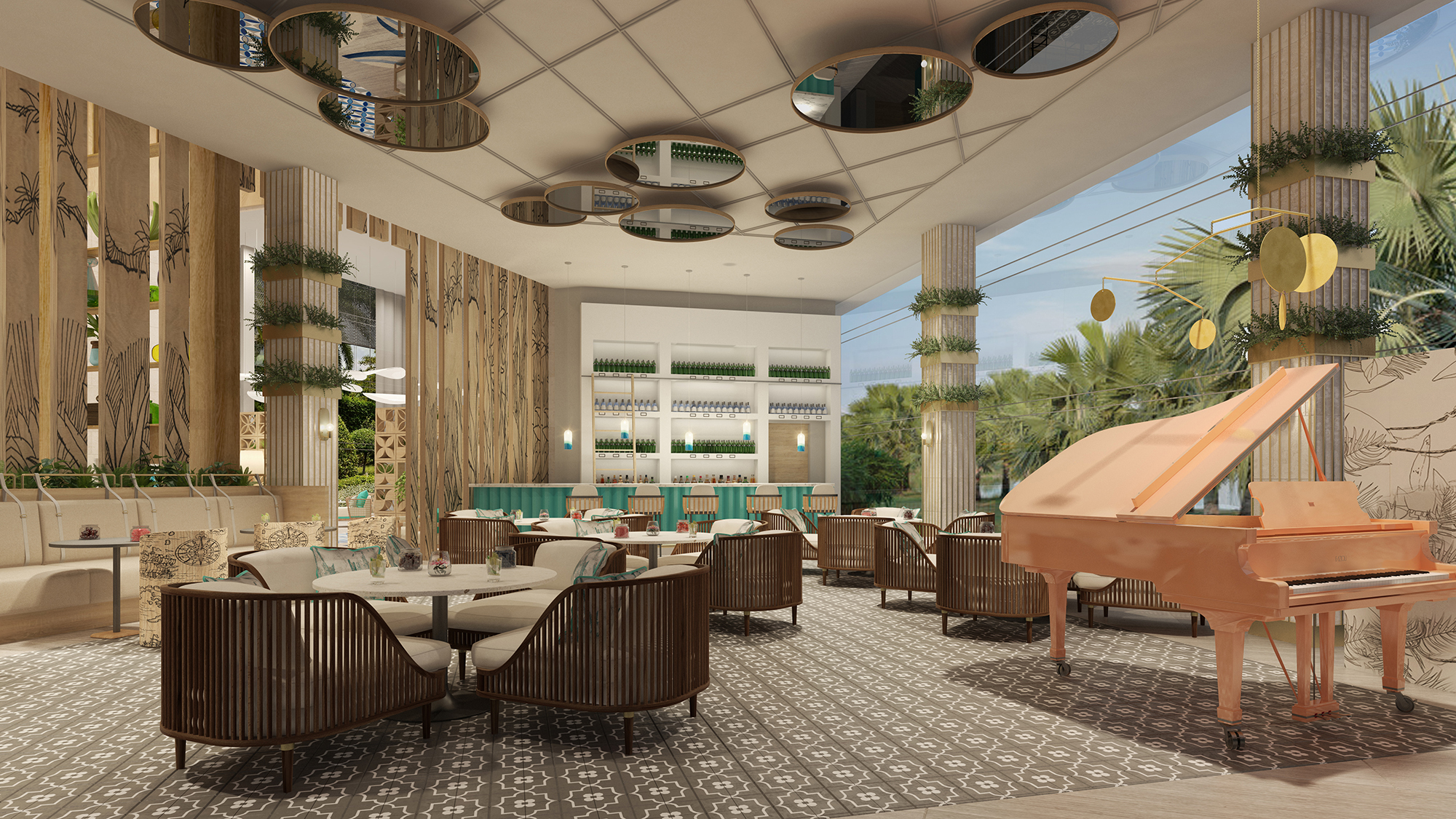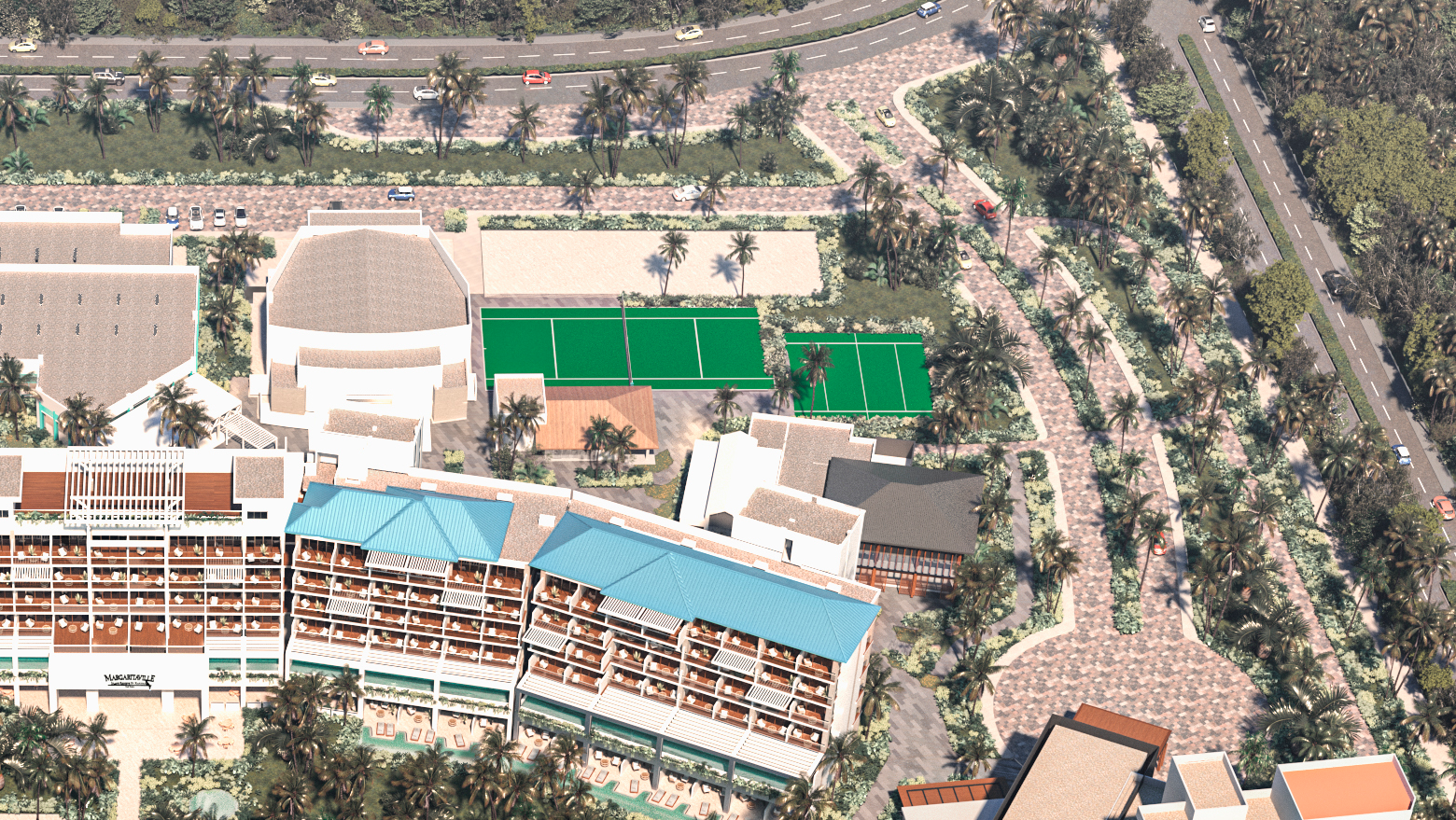 SPORTS HUB
---
Want to stay active while on vacation? Head to our iconic Sports Hub, where you'll find a running track, archery zones, a multi-use court, and two tennis courts. Rackets and balls are provided complimentary to guests.
ST. SOMEWHERE SPA & GYM
---
Azul Beach Resort Cap Cana guests enjoy prime access to St. Somewhere Spa, known for soothing treatments designed to melt away stress and rejuvenate the body and mind. Book a few services in the morning or afternoon, or spend an entire day being pampered.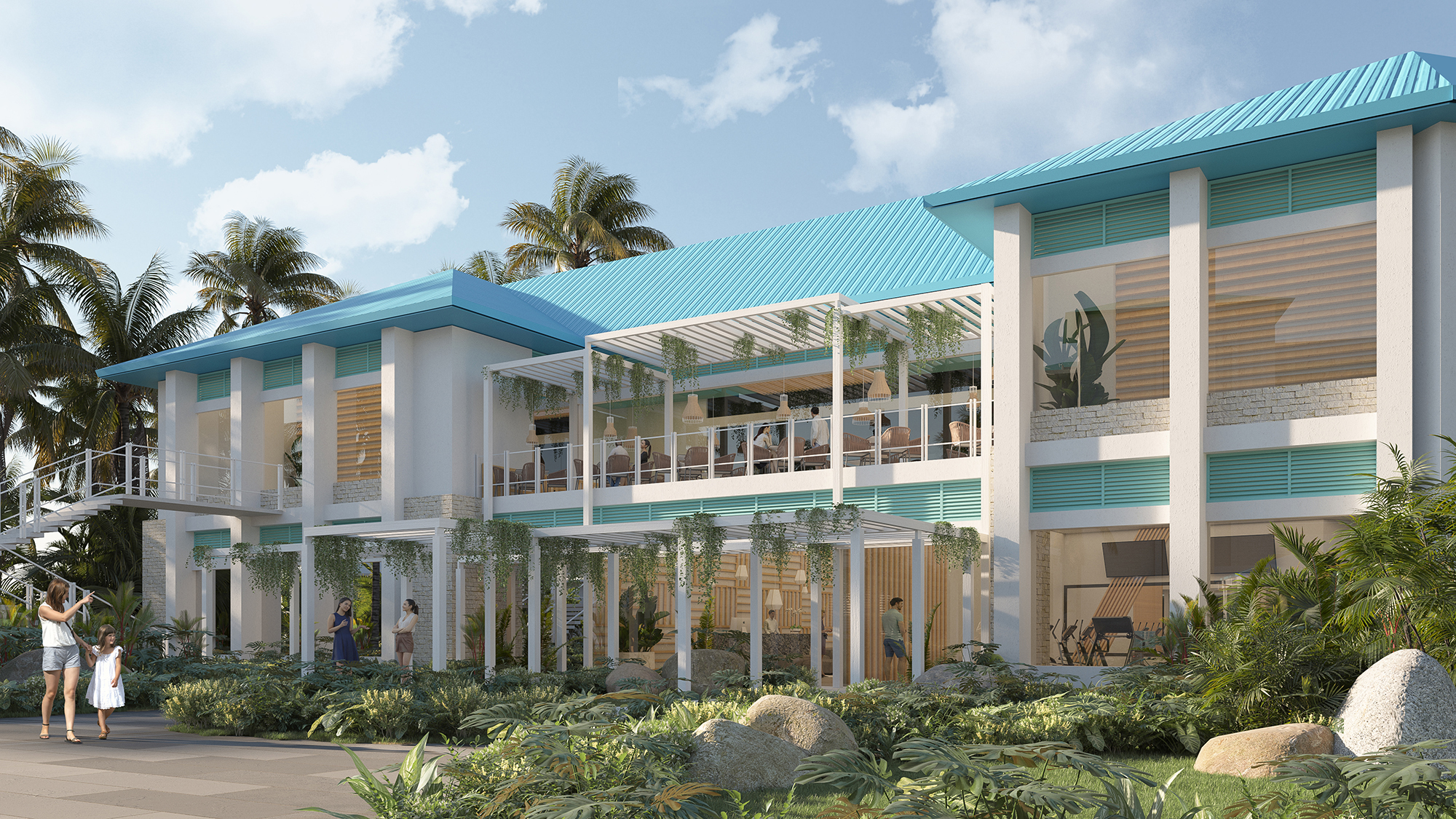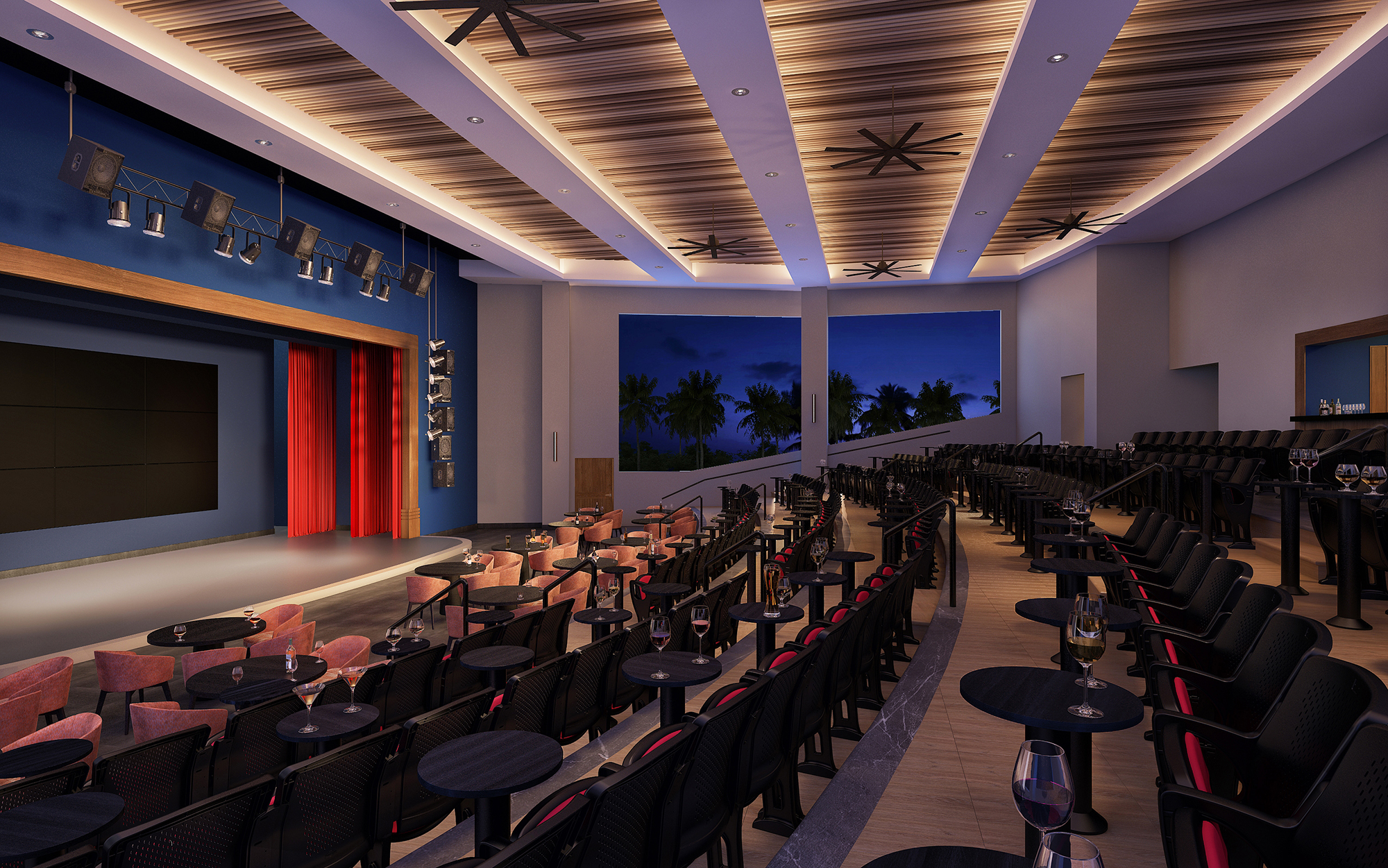 THEATERS
---
The Gourmet Village at Azul Beach Resort Cap Cana is home to two full-size theaters — one indoors and one outdoors — where you can catch live performances by local artists and musicians. Check our entertainment schedule for nightly and daily programming.
SHOPS
---
Pick up souvenirs and beach day essentials — like sunscreen, towels, sunglasses and more — at our guest-favorite resort shop, which also features merchandise from our iconic sister property, Margaritaville Island Reserve Cap Cana.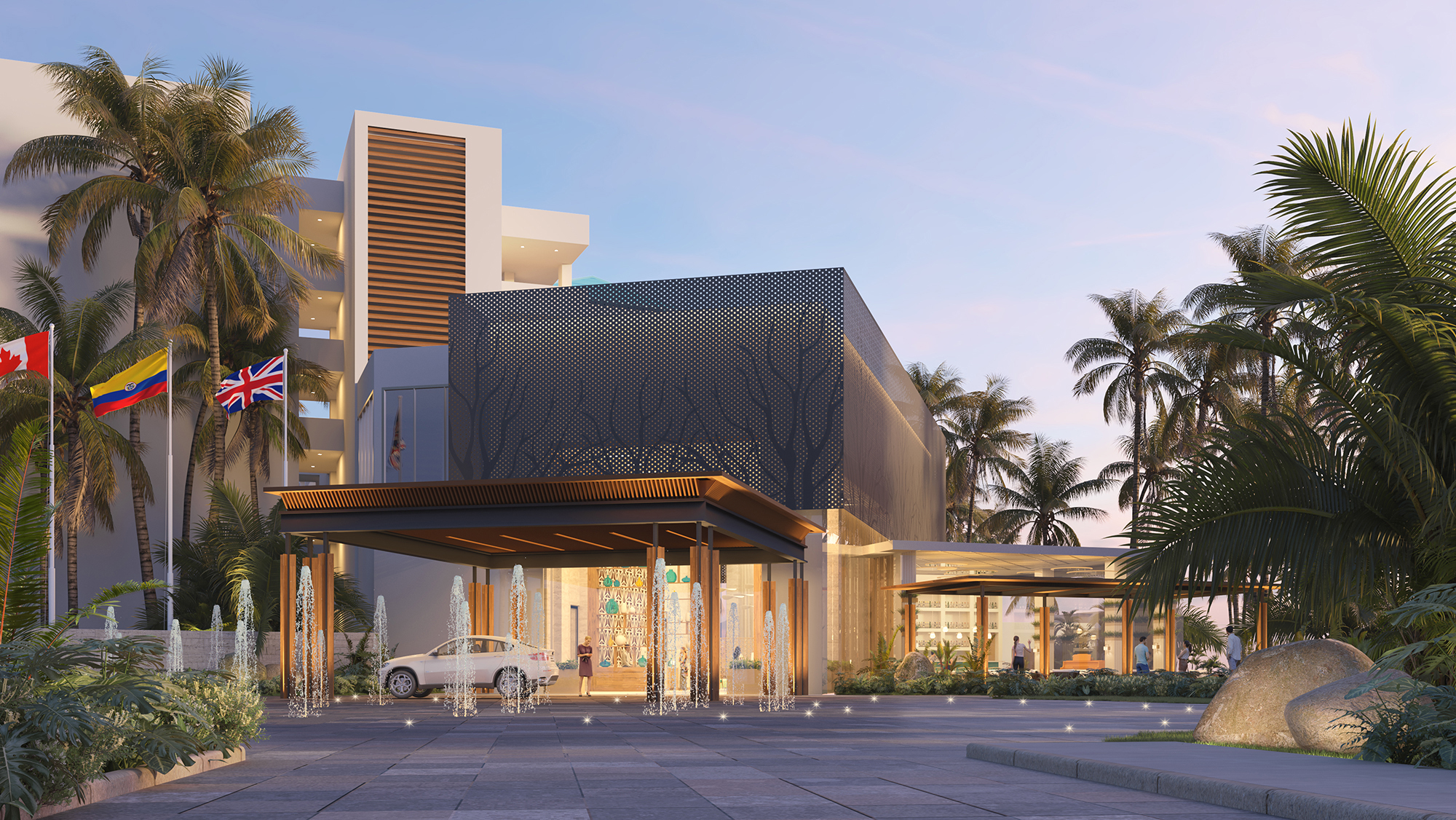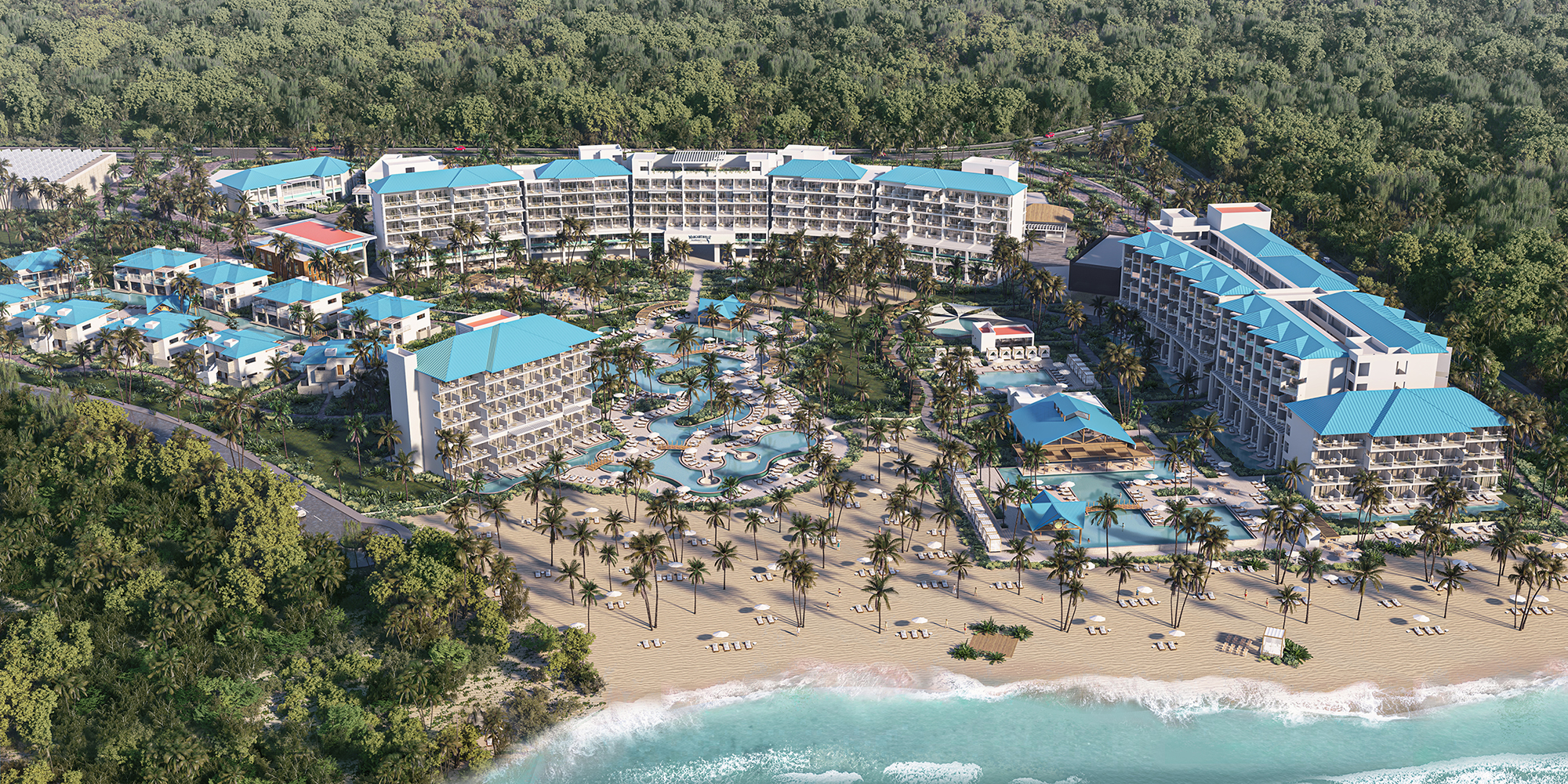 RESORT ACTIVITIES
---
It's easy to fill every moment of your stay in paradise with unforgettable activities for the whole family. Like beach and pool volleyball, water polo, aqua aerobics, dance classes, yoga, and more. And don't forget the acclaimed Punta Espada golf course is nearby, if you fancy a day on the green. If you're visiting with kids, they'll have a blast at Azulito's Playhouse, home to a wide array of stimulating and entertaining activities just for small children.